Featured Sample Reports
Inspectors use ReportHost's features in different ways to fit their business needs and personal styles - with flexibility to customize content, present your logo and company information in your own way, tailor (or chose not to include any) header and footer information at the beginning and end of the report, size and label photos in a variety of ways, duplicate or delete or move sections and items, and more...
Featured reports:
Home

General Home with Structural Pest Inspection:
This report shows good use of the header and footer (paragraphs at top and bottom of the report), effective use of ReportHost's pre-written Limitations and Concerns, and the "Limitations" language for each section of the report.
View report
---

Residential home:
This inspector customizes his comments to provide his client with lots of additional information.
View report
---

Residential home:
This inspector includes good quality photos with arrows/circles, has informative headers and footers, and good quality company logo.
View report
Commercial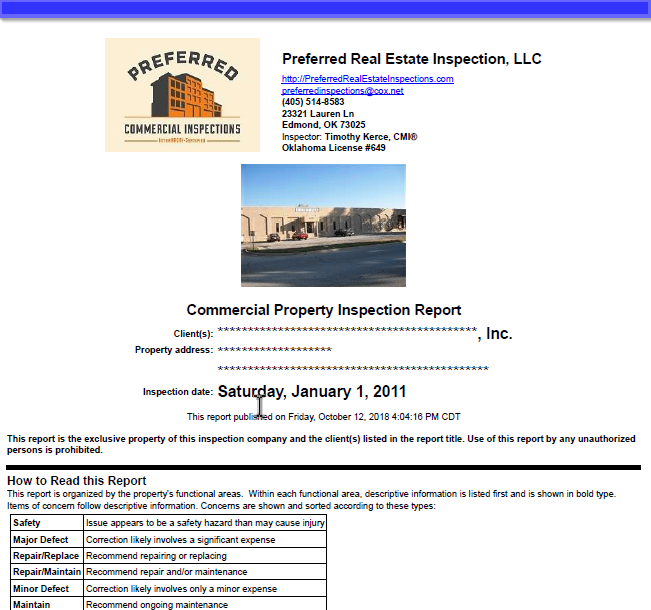 Warehouse:
This inspector displays concern types as text rather than icons, and used a combination of standard ReportHost concerns and his own.
View report
---

Office, warehouse, light industrial:
This inspector includes photos from an infrared camera and includes his signature and ASHI logo in his report footer.
View report
Specialty

---

---

---