ReportHost Features
Our home and property inspection reports
Reports meet or exceed InterNACHI1, ASHI2 and CAHPI3 standards of practice.
Narrative reports are written quickly, with the ease of a checklist.
Defect items are automatically positioned, top to bottom within a report section based on the types assigned to them (safety, maintenance, etc.).
Include formatted text, links to related websites, images, illustrations in your reports.
Can automatically generate a report summary, and include only the concerns you want based on their type. For example, only the "Safety" and "Major repair" items.
Unlimited digital pictures or illustrations are easily included.
Easily insert colored arrows or circles in your pictures to highlight items.
Easily add captions for pictures.
Pictures can be displayed in single or multi-column format, depending on their size.
Customize your report title, and the text at beginning and end of reports ("headers" and "footers").
Create multiple default titles, headers and footers to choose from. For example, for home vs. condo inspections.
Include wood destroying organism findings in reports by assigning these concern types:
Infestation, Damage, and Conducive conditions
Optionally include cost estimates for repairs.
Display concern types as icons: or as text: Safety, Repair/Replace
Report items are automatically numbered for easy referencing.
Reports are published as standard web pages in HTML format, and in PDF format.
Reports are easily printed or saved to your computer from a web browser.
See sample reports
Our web service
Works on all popular operating systems (Windows, Mac, etc.) and web browsers (Internet Explorer, Chrome, Firefox, Safari, etc.).
Write reports from any Internet-capable computer with only a web browser.
No software to buy, download or install.
Upgrades happen automatically.
Report counters track visits to your reports, so you know when your clients have viewed them.
All your previously published reports are easily accessible and can be viewed any time.
Reports can be revised and republished at any time for free.
Reports are safely backed up on our servers every night.
RH Mobile
RH Mobile is fast, easy to use and flexible.
Record your inspection findings with an iPad or Android tablet, or any portable device with a modern web browser.
No internet connection is needed during inspections.
Upload your findings to our website after your inspection, then publish.
Learn more!
Accounts and extras
For companies with more than one inspector or employees, you can create multiple user accounts within your company account.
User accounts can be granted different permission levels. For example, being allowed to edit only their own reports, or all users' reports within the company, or being allowed to edit the company account information.
Upload your company logo and your signature to display on your reports and free home page.
Upload documents such as pre-inspection contracts so they're accessible to anyone with an internet connection via our website.
We give you a free, customizable home page that includes your own text, font and background colors, an email contact form, links to your sample reports, and custom search engine keywords. You can display your company logo, other professional logos, formatted text, links to other web pages, images, illustrations, and more.
Include professional logos in your reports.
Payment and terms
No committment. No account set up fees, software purchasing or user licensing fees.
You're automatically granted 10 free reports when you sign up (15 if you're an ASHI, InterNACHI or NAHI member).
Prices are as low as $0.50 per report.
Payment can be made by credit card through PayPal (you don't need a PayPal account), or by check via mail.
View your current and recent invoices at any time through our website.
Check pricing
Register now for free!
Commercial logos
These logos can be included in your reports and ReportHost home page: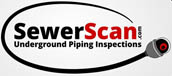 Professional logos
These logos can be included in your reports and ReportHost home page: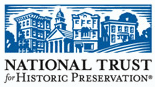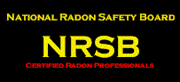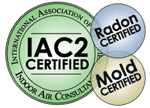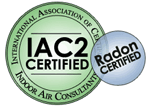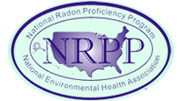 States logos
These logos can be included in your reports and ReportHost home page:
















































1
InterNACHI -
The International Association of Certified Home Inspectors
2
ASHI -
The American Society of Home Inspectors
3
CAHPI -
The Canadian Association of Home & Property Inspectors
---