Serving the GREATER ROCHESTER, NY and BATAVIA, NY AREAS.
FOR MORE ABOUT OUR COMPANY go to:
www.greecehomeinspector.com
WHY CHOOSE R. A. STACY HOME INSPECTIONS? BECAUSE WE OFFER YOU MUCH, MUCH MORE:
-Included with your inspection is a FREE, lifetime recall service through RecallChek. I will provide a report of any safety recalls on your furnace, hot water heater, A/C system and dishwasher. And, at any time in the future, you can use RecallChek free of charge to check for safety recalls on any item in your home. For more details check out this video link:
http://www.iplayerhd.com/playerframe/progressive/85C001C7-D83B-4579-A4EB-2B16ED948C35.aspx?autostart=false&width=640&height=385&cbartype=over
-We provide a 90 day warranty on the home, for FREE. Check out this video link:
http://www.iplayerhd.com/playerframe/progressive/EDBA8950-1CFE-4E64-9B7F-BA771B6FBF0D.aspx?autostart=false&width=300&height=200&cbartype=bottom
Click below for a copy of the warranty: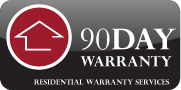 -All inspections are done by Rick Stacy, not an employee. See Rick's education and experience below.
- A 90+ page, complementary, home maintenance guide is provided to you along with a downloadable report with lots of digital photos detailing major and minor issues that may need attention, as well as suggestions and resources for more information.
- R.A. STACY participates in the "RETURN THE FAVOR" program. All military veterans and those currently serving receive a 10% discount.
Call or email today for a thorough and professional home inspection from an inspector with over 40 years of experience working in residential construction and remodeling.
Learn MORE about The Home Inspection process and R. A. Stacy Home Inspections at:
http://greecehomeinspector.com
RICK STACY'S Licenses and Certifications:
-NYS Home Inspector License # 16000043614
-International Association of Certified Home Inspectors, Member # 12052403 [nachiver]
RICK STACY'S TRAINING, EDUCATION AND EXPERIENCE:
-New York School of Home Inspection and Construction, Rochester, NY, certified completion of Home Inspection training
-Home Reporters, Chester, VA, certified completion of Home Inspection training
-Rochester Institute of Technology, BS in Civil Engineering
-NYS Better Building Workshop Training
-Enertec, Ottawa, Ontario, training in Residential Air Leakage and Control
-R. A. Stacy Home Consultation and Inspections, 1998 to 2004
-R.A. Stacy Construction, since 1982, a residential building and remodeling company
-Contributed numerous construction articles to Journal of Light Construction (Hanley-Wood publication)
-Served in U.S. Navy Construction Battalions (Seabees), '76 - '82
2019 PRICING:
- Buyer or Seller Home Inspections up to 1400 square feet: $380
- 1401 to 2400 square feet: $410
- 2401 to 3400 square feet: $440
- 3401 square feet and up, or multiple units: Call for a quote
- Single Item Inspection: $200
Seller, Pre-listing Consultation (no report): $200
Certified Radon Test: $150
LEARN MORE about R. A. STACY and HOME INSPECTIONS at:
http://inspectorpages.com/rstacy
For more answers about your home check out this resource:
http://inspectapedia.com/index.htm
REALTORS- click on the icon below to get your free account set up with RecallChek: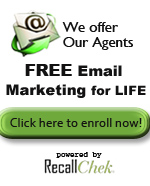 If you are not a home inspection client but would like to purchase RecallChek for your home click below: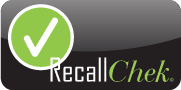 90 day warranty clients please validate your warranty by clicking the button below: