---
Crawl Space
Limitations: Structural components such as joists and beams, and other components such as piping, wiring and/or ducting that are obscured by floor insulation are excluded from this inspection. The inspector does not guarantee or warrant that water will not accumulate in the crawl spaces in the future. The inspector attempts to locate all crawl space access points and areas. Access points may be obscured or otherwise hidden by furnishings or stored items. In such cases, the client should ask the property owner where all access points are that are not described in this inspection, and have those areas inspected. Crawl space areas should be checked annually for water intrusion, plumbing leaks and pest activity.
.
Crawl space inspection method: Traversed
Location of crawl space access point #A: Hall closet
Condition of floor substructure: Appeared serviceable
Support post material: Wood
Beam material: Solid wood
Floor structure: Solid wood joists, Plywood
Condition of insulation underneath floor above: Appeared serviceable, Required repairs, replacement and/or evaluation (see comments below)
Insulation material underneath floor above: Fiberglass roll or batt
Vapor barrier present: Yes
Condition of vapor barrier: Appeared serviceable, Required repairs, replacement and/or evaluation (see comments below)
Condition of crawl space ventilation: Appeared serviceable, Required repairs, replacement and/or evaluation (see comments below)
Ventilation type: Convention air flow vents
---
32)
Major Concern, Repair/Replace
- A) Evidence of an active rodent infestation was found in the form of feces, urine stains and damaged insulation in the crawl space. Consult with the property owner about rodents in the structure. An remediation company should make repairs to clean rodent waste as necessary, replace damaged insulation, seal openings in the structure, and set traps.
B) Several sections of under-floor insulation in the crawl space were rodent damaged. This condition may result in reduced energy efficiency. All damaged insulation should be replaced as necessary.
C) The plastic vapor barrier over the soil is clear plastic rather than black. A vapor barrier is normally installed to prevent water from evaporating from the soil below up into the structure. An opaque, black plastic should be used rather than clear to prevent mushroom growth and to prevent vegetation growth near sources of light such as vents. Recommend replacing the clear plastic vapor barrier with an opaque, black one, and per standard building practices (e.g. seams overlapped to 12 inches, not in contact with any wood structural components, held in place with bricks or stones). A qualified contractor should be retained to further investigate these concerns, recommend exact repairs and provide repair costs.
Recommend following these guidelines from the Center for Disease Control:
http://www.reporthost.com/?SEALUP
http://www.reporthost.com/?TRAPUP
http://www.reporthost.com/?CLEANUP
---
33)
Repair/Replace
- One or more crawl space vents were blocked by soil and/or add vent wells. This restricts ventilation in the crawl space and can result in increased levels of moisture inside. This is a conducive condition for wood-destroying organisms. Materials or items blocking vents should be removed as necessary.
---
Foundation
Limitations: Foundation inspections are visual and limited to accessible components. Accessibility will vary due to type of foundation and other obstacles. We look for cracks and bulges during the inspection. The most common problem concerning foundations is water leakage. Regarding foundations, some amount of cracking is normal in concrete slabs and foundation walls due to shrinkage and drying. Note that the inspector does not determine the adequacy of seismic reinforcement
.
Condition of foundation and footings: Appeared serviceable
Apparent foundation type: Crawl space
Foundation/stem wall material: Poured in place concrete
Footing material: Poured in place concrete
Anchor bolts or hold downs for seismic reinforcement: Installed
---
34) Appeared Serviceable - The structure appears to be square and level. No cracks where observed in the foundation.
---
Detached Shop
Limitations: Garages and carports are inspected based on accessibility and are reported as being attached or unattached from the house structure. The exterior components (i.e. roof, walls, eaves, fascias, gutters, etc.), will be reported in the appropriate section if the garage is attached. Interior components (i.e. walls, etc.) should be reported when defects exist and when they differ from those components previously listed as part of the house structure.
.
Type: Detached Shop
Condition of exterior entry doors: Appeared serviceable
Exterior door material: Insulated metal
Condition of concrete slab floor: Appeared serviceable
Condition of structure: Appeared serviceable
Apparent wall structure: Wood frame, 2" x 4"
Condition of siding: Appeared serviceable
Siding material: Plywood
Condition of roof surface material: Near, at or beyond service life, Same as house roof, (see comments below)
Roof surface material: Laminate composition shingles (25-30 year), Metal panel
Roof inspection method: Viewed from ground
Roof structure type: Shed
---
35) Repair/Replace - Gutters are not installed on this structure. Rainwater can come in contact with the building exterior or accumulate around the building foundation as a result. This is a conducive condition for wood rot. Recommend that a qualified person install gutters necessary.
---
36)
Repair/Replace
- Fungal rot was found at the rafter tails of the roof structure. Recommend cutting the rafter flush with the roof edge and installing flashing to prevent further rot damage.
---
37)
Repair/Maintain, Monitor
- Dry water leakage stains were observed at one or more wall areas. However, no active leaks where observed. The stain(s) may be due to past roof leaks. Consult with the property owner and monitor the stained area(s) in the future, especially after heavy or prolonged rain. If water leakage is found in the future, then recommend that a qualified contractor evaluate and repair as necessary.
---
38) Maintenance Item - Vegetation such as trees and shrubs are in contact with the exterior. Vegetation can serve as a pathway for rodents and can retain moisture against the exterior after it rains. This is also a conducive condition for wood-destroying insects. Recommend pruning, moving or removing vegetation as necessary to maintain at least 12 inches of space between the vegetation and the house exterior. A 18 inch clearance is even better.
---
This report has been prepared for the sole and exclusive use of the client listed in the report title. This report is not to be sold or transferred. Use of this report by any unauthorized persons is prohibited. All concerns noted in this report should be reviewed and repaired by licensed and bonded WA state contractors per standard building practices.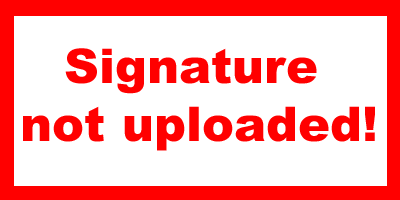 Brad Albin, ACI, LWHI #239, Rainier Inspections, Inc. InspectorBrad@frontier.com (Cell) 206-948-6415
Company Web Site:
www.RainierInspections.com