Phone: (816) 380-2210
Click these links to see sample reports:
hensley2011825
ridgley201191
smith201191
---
---
Ray White Has Done Hundreds of Home Inspections in Kansas City, Jackson County, Johnson County, Cass County, Bates County, and Henry County. And is Certified by the National Association of Certified Home Inspectors. He is also Certified to do Termite Inspections. So one Call Can do it all.
He is a member in good standing of the National Association of Certified Home Inspectors.
He has passed NACHIs Inspectors Examination.
He has completed NACHIs Code of Ethics Course.
He has passed NACHIs Standards of Practice Examination.
He abides by NACHIs Code of Ethics.
He follows NACHIs Standards of Practice.

Inspections Include: * Roof, Vents, Flashings, and Trim,* Eaves.
*Gutters, Downspouts.*Skylights and Chimney,* Soffit and Fascia.
* Grading and Drainage. * Basement and Foundation.
* Water Penetration and Crawlspaces.
* Heating Systems, * Cooling Systems, * Main Systems Shut Offs.
* Water Heating System,* Interior Plumbing,*Fixtures and Faucets.


* Main Disconnect,* Service Amperage,* Electrical Panels,*Breakers,*Fuses.
* Grounding and Bonding,* GFCIs and AFCIS, * Safety Sensors and Much More.
*Most Reasonable Rates,*Fastest Service,*Termite Inspections,*Easy to Read Reports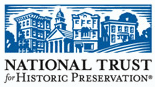 ---
---

Reports provided by ReportHost, the premier web-based inspection report writing service. For more information visit: https://www.reporthost.com.
Copyright 2002-2018, All rights reserved