The inspection and report are provided subject to the terms of the Standard Commercial Inspection Agreement which is attached to this report.
---
How to Read this Report

This report is organized by the property's functional areas. Within each functional area, descriptive information is listed first and is shown in bold type. Items of concern follow descriptive information. Concerns are shown and sorted according to these types:
| | | |
| --- | --- | --- |
| | NOTE/SUMMARY | Note or Summary Information |
Click here for a glossary of building construction terms.Contact your inspector If there are terms that you do not understand, or visit the glossary of construction terms at https://www.reporthost.com/glossary.asp
Purpose & Scope
1) The purpose of the Standard Commercial Inspection is to determine the current condition of the improvements located on a parcel of commercial real estate, by performing a walk-through survey and conducting research. The goal is to identify and communicate physical deficiencies to the user. The term physical deficiencies means the presence of conspicuous defects or material deferred maintenance of a subject property's material systems, components, or equipment as observed during the field observer's walk-through survey.
2)
The scope of service for this Standard Commercial Inspection includes the following:
Documentation review and interviews to augment the walk-through survey and to assist the consultant's understanding of the subject property.
Walk-through survey to visually observe the subject property so as to obtain information on material systems and components for the purposes of providing a brief description and identifying physical deficiencies to the extent that they are easily visible and readily accessible.
Preparation of opinions for the suggested remedy of the material physical deficiencies observed.
Standard Commercial Inspection Report of the information gathered and opinions generated.
3) The Standard Commercial Inspection was conducted according to International Standards of Practice for Inspecting Commercial Properties (2014). The inspection, the Report, and its uses are strictly limited to the scope as described herein. The inspector is a Certified Professional Inspector # NACHI04101795, who works independently of any real estate broker, Realtor association, lender, investor, buyer, seller, appraiser, contractor, or other real-estate related business. The inspector does not modify or omit information in order to influence any person or company. The inspection is in no way intended to be a warranty or guarantee, express or implied, regarding the future use or operability of the building or its components.
General Information
Report number: -removed-
This Report expires on: -removed-
Present during inspection: Seller, Tenants
Weather conditions during inspection: Partly cloudy, cool, breezy
Type of building: Light industrial
Age of main building: 33 years (1984)
Source for main building age: Municipal records or property listing
Front of building faces: North
Occupied: Yes
Additions and modifications: Unit B subdivided
4) Many areas and items at this property were obscured by furniture, stored items and/or business equipment. This often includes but is not limited to walls, floors, windows, inside and under cabinets, under sinks, on counter tops, in closets, behind window coverings, under rugs or carpets, and under or behind furniture. Areas around the exterior, under the structure, in the garage and in the attic may also be obscured by stored items. The inspector in general does not move personal belongings, furnishings, carpets or appliances. When furnishings, stored items or debris are present, all areas or items that are obscured, concealed or not readily accessible are excluded from the inspection. The client should be aware that when furnishings, stored items or debris are eventually moved, damage or problems that were not noted during the inspection may be found.
5) Material defect is a condition with a real property or any portion of it that would have a significant adverse impact on the value of the real property or that involves an unreasonable risk to people on the property. The fact that a structural element, system or subsystem is near, at or beyond the end of the normal useful life of such a structural element, system or subsystem is not by itself a material defect.
6) Photos have been reduced to create a concise report. High-resolution original photos are available on request. Photos are included to help you better understand the condition of the property at the time of the inspection. Photos are intended to show an example of a concern, but they may not show every occurrence and may not accurately show its severity. Not every concern will have a photo. Do not rely on photos alone.
Executive Summary
8)

Subject property was in generally good condition based on its age. Roof had minor repairs, with some repairs being substandard. Electrical service was rated at less than 200 amps in two of the tenant units. Electrical panels had inadequate workspaces in front of them. All water heaters were past their expected lifespans and may need replacement at any time. Rooftop HVAC units were five years old and were in good condition.
Site, Grounds & Parking
Site profile: Minor slope, south to north
Parking lot material: Asphalt
Sidewalk material: Poured in place concrete
9)
Retention pond was located in the northeast corner of the property. Retention pond was draining adequately. However silt had accumulated over the years, and the pond will gradually loose its effectiveness for draining storm water. Recommend having the retention pond cleaned and reinstalled within the next two to three years.
10)
City storm drain was located at the northeast corner of the property. Storm drain was partially clogged. This can create an overflow onto the subject property. Even though it may not be the property owner's responsibility to keep this drain unclogged, nevertheless recommend occasional monitoring. Client may report clogged storm drain to
-removed-
.
11)
Pavement sloped down towards building perimeter on the south side. This can result in water accumulating around building foundation. Monitor these areas in the future, especially during and after periods of heavy rain or snowmelt. If significant amounts of water are found to accumulate, then recommend that a qualified contractor evaluate and repair as necessary. For example, by installing drain(s) or removing old pavement and installing new.
12)
The asphalt parking surface was worn and is prone to developing further cracks from water penetration. Recommend that a qualified person repair and reseal the parking lot.
13)
Cracks, holes, settlement, heaving and/or deterioration were found in some sidewalks. Recommend that qualified contractor repair as necessary.
14)
Dumpster was located on the west side of the building.
Exterior and Foundation
Wall structure: Steel frame, Concrete block
Foundation type: Concrete slab on grade
15)
Trees were in contact with or were close to the building on the north side. Damage to the building can occur, especially during high winds. Recommend that a qualified tree service contractor or certified arborist remove trees as necessary to prevent damage to the building exterior.
16)
Exterior blocks on the south side had minor mortar cracks. Where cracks or openings are exposed, water can enter the wall structure causing mold, fungal growth and structural damage. This is a conducive condition for wood-destroying organisms. Recommend that a qualified contractor repair as necessary. For example, by repointing mortar or replacing broken or missing masonry.
17)
A small wooden storage closet/shed was attached to the south side of the building. This structure was somewhat deteriorated. Tenant stated that the seller was planning to rebuild this closet/shed.
18)
Wall damage was noted in a vertical pattern, near the southeast corner of the building. Water appeared to have leaked repeatedly from the gutter system and/or roof structure. Concrete block surfaces were damaged and apparent mold was found. Recommend evaluation and repair by a qualified masonry contractor. Recommend repairs to gutter system as needed.
19)
exterior views
Roof
Roof inspection method: Traversed
Roof surface material: Metal panel
Roof type: Flat or low slope, north to south
20)
Vegetation such as trees, shrubs, and/or vines overhung the roof surface or were in contact with the roof edge. Organic debris such as leaves or needles are likely to accumulate in gutters and on the roof surface. Gutters can overflow and cause water to come in contact with the building exterior or water can accumulate around the foundation. This is a conducive condition for wood-destroying organisms. Vegetation in contact with the roof can damage the roof surface and/or the roof drainage system. Recommend pruning vegetation so as to not be in contact with the roof and to not overhang the roof surface. If vegetation is too tall then it should be pruned at least 10 feet above the roof surface.
21)
Roof surface was in overall acceptable condition, with repairs as described below.
22)
Roof had been repaired in several relatively small areas. The repairs that were made using rubberized or EPDM-type materials were acceptable (photos 22-1 and 22-2). However a few repairs were made using an unknown caulk-like material (photo 22-4). This type of repair will fail sooner, leading to possible future roof leaks. Recommend that a qualified roofing contractor evaluate and repair per standard building practices.
23)
Ponding (pools of standing water) was found at one location on the low-slope roof surface. Even on a flat roof, water should be removed by a drainage system so that any remaining water evaporates within 48 hours after it rains. Prolonged standing water can result in roof leaks. This is a conducive condition for wood-destroying organisms. Recommend that a qualified contractor evaluate and repair as necessary to prevent ponding.
24)
One of the south side downspouts was damaged. Recommend repair as needed.
25) Parapet walls on east, west and north sides were in good condition at the time of inspection.
Electric
Estimated service amperage: 200 amps in unit A, 150 amps in units B and C
Primary service overload protection type: Circuit breakers
Location of main disconnect: No single main disconnect, use all breakers in each unit's panel
Branch circuit wiring type: Copper
Smoke alarms installed: Yes
26) The electric service in units B and C appeared to be rated less than 200 amps and may be inadequate. Depending on the client's needs, recommend consulting with a qualified electrician about upgrading to a 200 amp service (or higher). Note that the electric service's rating is based on the lowest rating for the meter base, the service conductors, the main service panel and the main disconnect switch. One or more of these components may need replacing to upgrade.
27)
The electric service was configured so that too many hand movements were necessary to turn off all power for each unit. Six or fewer circuit breakers should be required to turn off all power to a building or separate unit. This is a potential safety hazard during an emergency when the power needs to be turned off quickly. Recommend that a qualified electrician repair per standard building practices. Recommend installing single main disconnect breakers in each panel.
28)
Panels in units A and C had inadequate working space. This is a safety hazard when opening or working in panels. Electric panels should have the following clearances:
An open area 30 inches wide by 3 feet deep in front of the panel
6 feet 3 inches of headroom in front of the panel
The wall below the panel is clear to the floor
The center of the grip of the operating handle of the switch or circuit breaker not more than 6 feet 7 inches above the floor or working platform
Recommend that a qualified contractor repair or make modifications per standard building practices. If panels must be opened for repairs, then a qualified electrician should perform repairs.
29) One or more cover plates for switches, receptacles (outlets) or junction boxes were missing or broken in the unit A warehouse. These plates are intended to contain fire and prevent electric shock from occurring due to exposed wires. Recommend that a qualified person install cover plates where necessary.
30)
Electric receptacles (outlets) at the restrooms and break rooms had no visible ground fault circuit interrupter (GFCI) protection, or the inspector was unable to determine if GFCI protection was present. If not GFCI-protected, receptacles in wet areas pose a shock hazard. Recommend that a qualified electrician evaluate and install GFCI protection if necessary and per standard building practices. General guidelines for GFCI-protected receptacles include the following locations:
Outdoors (since 1973)
Restrooms (since 1975)
Garages (since 1978)
Kitchens (since 1987)
Crawlspaces and unfinished basements (since 1990)
Wet bar sinks (since 1993)
Laundry and utility sinks (since 2005)
For more information, visit:
http://www.cpsc.gov/cpscpub/pubs/099.pdf
31) One or more light fixtures were inoperable (didn't turn on when nearby switches were operated). Recommend further evaluation by replacing bulbs and/or consulting with the property owner. If replacing bulbs doesn't work and/or no other switch(es) can be found, then recommend that a qualified electrician evaluate and repair or replace light fixtures as necessary.
32) No carbon monoxide alarms were visible. This is a potential safety hazard. Recommend installing approved CO alarms close to any gas-fired appliance, such as water heater or furnace, and in accordance with the manufacturer's recommendations.
33)
Main electrical array was located on the west exterior of the building.
34)
Electric panel for unit B (labeled P-2) provided electricity to both the main section and the subdivided back section. Depending on how these sections of unit B will be used, it may be necessary to divide the electric service into two separate meters.
Plumbing / Fuel Systems
Location of main water meter: Not found
Location of main water shut-off: Not found
Water service: Public
Supply pipe material: Copper
Drain pipe material: Galvanized steel
Location of main fuel shut-off valve: At gas meter, at southeast corner of building
35) The inspector did not determine the location of the water meter. Recommend consulting with the property owner to determine the meter location, that you locate it yourself, or consult with the local water municipality if necessary. It is especially important to find the meter if no main shut-off valve is found because the meter may be the only way to turn off the water supply in the event of an emergency, such as when a supply pipe bursts.
36) The sprinkler system was not operated and is excluded from this inspection. Recommend asking seller to demonstrate the operation of the sprinkler system, and to show how to winterize the system to prevent freezing. Due to its age, some components may have shifted, broken or leaked. Recommend evaluation by a qualified sprinkler system technician.
37)
plumbing example
Water Heaters
Type: Tank
Energy source: Electricity
Estimated ages: 16 years (2 units), 22 years (1 unit), 33 years (1 unit)
Capacity (in gallons): 6 gallons each
Manufacturer: Bradford White, Vanguard (by Rheem)
38) The estimated useful life for most water heaters is 8-12 years. These water heaters appeared to be beyond this age and/or their useful lifespans and may need replacing at any time. Recommend budgeting for replacements in the near future, or considering replacements now before any leaks occur. The client should be aware that significant flooding can occur if the water heaters fail.
39) Three of the water heaters were installed next to a finished workspace or in an area where leaking can cause damage, and there were no catch pans. Consider having a qualified contractor install catch pans to prevent water damage if the water heaters develop a leak.
40) Wiring for the four water heaters' power supplies was exposed and subject to damage. Standard building practices call for non-metallic sheathed wiring to be protected with BX armored conduit to prevent damage. This is a potential safety hazard for shock. Recommend that a qualified contractor repair per standard building practices.
41)
Four small 6-gallon electric water heaters were installed in the building:
Unit A: Vanguard serial number 0401261962, age 16 years (2001).
Unit B: Bradford White serial number MK36865632, age 22 years (1995).
Unit B back: Vnguard serial number VG0401261969, age 16 years (2001).
Unit C: Bradford White serial number AK5280587, age 33 years (1984).
42) Water in the shower in unit C did not get hot, but only lukewarm. Recommend plumbing repair as needed.
Heating, Ventilation and Air Conditioning (HVAC)
General heating system type(s): Forced air, Radiant
General heating distribution type(s): Ducts and registers, plus individual ceiling heaters in warehouses
Forced air heating system fuel type: Natural gas
Estimated age of forced air furnace: 5 years (2012)
Forced air heating system manufacturer: Trane
43)
The gas-fired forced air furnaces appeared to have been serviced within the last year based on information provided to the inspector or labeling on the equipment. If this is true, then routine servicing is not needed at this point. However a qualified HVAC contractor should inspect, clean, and service this system, and make repairs if necessary annually in the future. For more information visit:
http://www.cpsc.gov/CPSCPUB/PREREL/prhtml05/05017.html
44)
Three rooftop units (RTUs) were installed, one for each tenant space:
Unit A: Trane 6-ton, serial number 121910131L.
Unit B: Trane 3-ton, serial number 121812490L.
Unit C: Trane 3-ton, serial number 121812502L.
All three RTUs were 5 years old (2012).
45)
Forced air ductwork in unit C had been extended into the warehouse.
46)
Warehouse areas had small ceiling units:
Unit B: Modine model 57750.
Unit B back: small Raynor unit.
Unit C: Modine model 57750.
Whenever the annual servicing of the RTUs takes place, these ceiling units should also be serviced by a qualified technician.
Offices/Interior Rooms
47)
Minor cracks, nail pops and/or blemishes were found in walls and/or ceilings in one or more areas. Cracks and nail pops are common, are often caused by lumber shrinkage or minor settlement, and can be more or less noticeable depending on changes in humidity. They did not appear to be a structural concern, but the client may wish to repair these for aesthetic reasons. For recurring cracks, consider using an elastic crack covering product:
http://www.google.com/search?q=elastic+crack+cover
48)
Stains were found in the ceiling of unit B. However, no elevated levels of moisture were found. The stains may be due to past roof leaks.Consult with the property owner and monitor the stained areas in the future, especially after heavy or prolonged rain. If elevated moisture is found in the future, then recommend that a qualified contractor evaluate and repair as necessary. Tenant stated that the corresponding roof leak had been repaired last fall and that no further leaking had occurred.
49) Concrete slab floors were obscured by furniture, stored items, carpeting and/or equipment and couldn't be fully evaluated.
50) Vinyl floor tiles were installed in one or more "wet" areas (e.g. restrooms, break rooms). Spilled water can penetrate seams and damage the sub-floor. Recommend that a qualified contractor install continuous waterproof flooring in wet areas as necessary.
51)
Minor cracks were found in the concrete slab floor. These are common and appeared to be only a cosmetic issue.
52)
steel structure
53) Units A and C vehicle doors were obstructed by stored items and could not be fully evaluated.
54)
view above dropped ceiling
Document Review & Interviews
55)
The following documents were reviewed in order to augment the walk-through survey and to assist the consultant's understanding of the subject property:
The consultant is not required to independently verify the information provided and may rely on information provided to the extent that the information appears reasonable to the consultant. The items on this list were provided by the agencies as listed. In the event of any future plumbing, electrical, mechanical or building construction, new permit(s) will be required.
56)
The following persons were interviewed to augment the walk-through survey and to assist the consultant's understanding of the subject property:
57)
The following documents were not reviewed. Suggest obtaining this information directly from the seller or seller's agent:
Certificate(s) of Occupancy
Any fire/safety inspection records
Any warranty information (roof, HVAC, etc)
Any current or pending plans for material repairs or improvements
Previous ADA surveys, if any
Additional recommendations & information
58)
This Inspection is like a "snapshot" of the property's condition on a specific date and time. Those conditions will change, so you need to keep inspecting your property during the time you own it:
Verify that any air conditioning condensate water is draining properly to the exterior after operation on a hot day.
Verify that the gutters and downspouts are performing during a hard rain.
Verify that no water is ponding on the property after a hard rain.
Verify that no dimming or flickering of lights occurs.
Verify that no repeated resetting of any circuit breakers is necessary.
Verify that the quantity of the hot water supply is adequate.
Verify that the performance of the HVAC systems are adequate.
Verify that no leaking is present in ceilings or attics during a hard rain.
And inspect any of the other concerns that were mentioned in this Report.
59) OLDER PROPERTY: We expect buildings to be built according to the standard practices and building codes, if any, that were in use at the date of construction. Older buildings often have areas or systems that do not comply with current building codes. While this Inspection makes every effort to point out safety concerns, it does not inspect for building code compliance.

It is common for buildings of any age to have had repairs done, and some repairs may appear less than standard. This Inspection looks for items that are not functioning as intended. It does not grade the quality of the repairs.

In older properties, the Inspector reviewed the structure from the standpoint of how it has fared through the years with the materials that were used. You can expect problems to become apparent as time passes. The Inspector will not be able to find all deficiencies in and around a property, especially concerning construction techniques of the past.
60)
The Standard Commercial Inspection and Report are performed and prepared for the use of
-removed-
. Consultant accepts no responsibility for use or misinterpretation by third parties. This assessment and report are in no way intended to be a guarantee or warranty, express or implied, regarding the future use, operability, habitabiity, or suitability of the commercial property or its components. Consultant assumes no liability for the cost of repair or replacement of unreported defects or deficiencies either current or arising in the future. Consultant does not perform engineering, architectural, plumbing, electrical, or any other job function requiring an occupational license in the jurisdiction where the assessment is taking place.
Inspection standard contains certain limitations, exceptions, and exclusions. Examples include, but are not limited to:
identifying capital improvements
providing cost estimates for recommended repairs
moving or dismantling any items or structures
preparing engineering calculations
taking measurements
inspecting for pests
reporting on subterranean conditions
entering any area that is unsafe or that would damage property
providing opinion on a system that is shut down
providing opinion on security of building
guaranteeing compliance with laws and regulations, including building codes
61) A complete fire safety inspection is beyond the scope of the Standard Commercial Inspection. Upon the buyer's possession of the building, recommend contacting the Fire Department and requesting an on-site fire safety inspection. The fire safety inspector will make specific recommendations based on the building's intended use.

Fire extinguishers in unit A had no inspection tags. No fire extinguishers were found in unit B. Fire extinguishers in unit C were last inspected in June 2016. Fire extinguishers are required to be inspected annually.
62) Although the subject property was in overall good structural condition, some systems showed a lack of recent maintenance. Ongoing preventative maintenance is a key to maintaining the property's value and its usefulness for the client. Recommend establishing a written Property Maintenance Plan. This plan should include all major systems of the building, such as roof, foundation, electrical, plumbing, HVAC. All public areas of the building, including offices and restrooms, should be included in the plan. Fire safety and other possible safety hazards need to be addressed. It is important to include exterior areas in the Property Maintenance Plan, so that issues of erosion, storm drainage, weed control, gutters, parking, and access/egress are addressed consistently. Depending on the client's requirements, property maintenance may be performed by company employees, or may be contracted to a professional maintenance service company.
---
Submitted
-removed-
, by Field Observer and Certified Professional Inspector: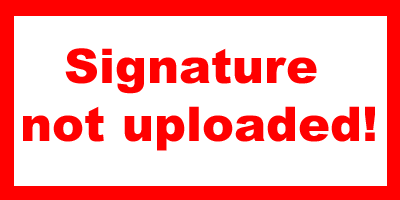 Copyright © 2018 Westinspect. This Standard Commercial Inspection Report is the exclusive Intellectual Property (IP) of Westinspect. The client named above has purchased the right to use this Report as part of their due diligence in a real estate transaction. Use of this Report by any unauthorized persons is prohibited.
This Report has been prepared according to
International Standards of Practice for Inspecting Commercial Properties (2014)
, including limitations as described in those Standards. The inspection is comprehensive but not exhaustive.
POLICIES: Privacy Policy, Payment Policy, Recourse Policy and Business Principles can all be found at the Policies page of website
www.westinspect.us.
Your opinion matters to me. It helps me to be a better inspector when you tell me your questions and comments. Let me hear from you!
EXPIRATION DATE: This Report describes the property's condition on the date of the Standard Commercial Inspection. Conditions can change daily due to ongoing use, deferred maintenance, and environmental circumstances. Your inspection follow-up service expires 60 days after the inspection date. If you do not purchase this property, then this Standard Commercial Inspection Report expires on the date that the purchase contract expires or is canceled. If you like, you may allow others to read this Report as a part of your informed decision-making. You are not authorized to pass this Report on to other potential buyers, or to other real estate agents.
SDG