The inspection and report are provided subject to the terms of the Standard Commercial Inspection Agreement which is attached to this report.
---
How to Read this Report

This report is organized by the property's functional areas. Within each functional area, descriptive information is listed first and is shown in bold type. Items of concern follow descriptive information. Concerns are shown and sorted according to these types:
| | | |
| --- | --- | --- |
| | NOTE/SUMMARY | Note or Summary Information |
| | REPAIR or MAINTAIN | Recommend repair and/or maintenance |
Click here for a glossary of building construction terms.Contact your inspector If there are terms that you do not understand, or visit the glossary of construction terms at https://www.reporthost.com/glossary.asp
Purpose & Scope
1) The purpose of the Standard Commercial Inspection is to determine the current condition of the improvements located on a parcel of commercial real estate, by performing a walk-through survey and conducting research. The goal is to identify and communicate physical deficiencies to the user. The term physical deficiencies means the presence of conspicuous defects or material deferred maintenance of a subject property's material systems, components, or equipment as observed during the field observer's walk-through survey.
2)
The scope of service for this Standard Commercial Inspection includes the following:
Documentation review and interviews to augment the walk-through survey and to assist the consultant's understanding of the subject property.
Walk-through survey to visually observe the subject property so as to obtain information on material systems and components for the purposes of providing a brief description and identifying physical deficiencies to the extent that they are easily visible and readily accessible.
Preparation of opinions for the suggested remedy of the material physical deficiencies observed.
Standard Commercial Inspection Report of the information gathered and opinions generated.
3) The Standard Commercial Inspection was conducted according to International Standards of Practice for Inspecting Commercial Properties (2014). The inspection, the Report, and its uses are strictly limited to the scope as described herein. The inspector is a Certified Professional Inspector # NACHI04101795, who works independently of any real estate broker, Realtor association, lender, investor, buyer, seller, appraiser, contractor, or other real-estate related business. The inspector does not modify or omit information in order to influence any person or company. The inspection is in no way intended to be a warranty or guarantee, express or implied, regarding the future use or operability of the building or its components.
General Information
Report number: -removed-
This Report expires on: -removed-
Present during inspection: Agent, Tenants, Client
Weather conditions during inspection: Clear, warm
Type of building: Strip center retail with tenants
Age of main building: 15 years (2002)
Source for main building age: Denver Tax Assessor
Front of building faces: West
Occupied: Yes
Additions and modifications: Various non-supporting walls and fixtures as needed for tenants' use
4) Many areas and items at this property were obscured by furniture, stored items and/or business equipment. This often includes but is not limited to walls, floors, windows, inside and under cabinets, under sinks, on counter tops, in closets, behind window coverings, under rugs or carpets, and under or behind furniture. The inspector in general does not move personal belongings, business equipment, furnishings, carpets or appliances. When furnishings, stored items or debris are present, all areas or items that are obscured, concealed or not readily accessible are excluded from the inspection. The client should be aware that when furnishings, stored items, equipment or debris are eventually moved, damage or problems that were not noted during the inspection may be found.
5) Material defect is a condition with a real property or any portion of it that would have a significant adverse impact on the value of the real property or that involves an unreasonable risk to people on the property. The fact that a structural element, system or subsystem is near, at or beyond the end of the normal useful life of such a structural element, system or subsystem is not by itself a material defect.
6) Photos have been reduced to create a concise report. High-resolution original photos are available on request. Photos are included to help you better understand the condition of the property at the time of the inspection. Photos are intended to show an example of a concern, but they may not show every occurrence and may not accurately show its severity. Not every concern will have a photo. Do not rely on photos alone.
Executive Summary
7)

Subject property was 15 years old and had several areas of deferred maintenance. Roof had significant leaks as demonstrated by numerous water stains in ceilings. Electric panels were obstructed. Some electric panel breakers were taped. GFCI receptacles were not installed in kitchens and restrooms. Fire safety equipment such as fire extinguishers, smoke alarms, and carbon monoxide alarms were not maintained or were not found. No hot water was available in unit 105. Rooftop HVAC units were overdue for annual servicing. Evaporative cooler for unit 107 was significantly deteriorated. Dryer lint on the rooftop presented a possible fire hazard.
Site, Grounds & Parking
Site profile: Level
8)
The asphalt parking surface was worn and is prone to developing further cracks from water penetration. Recommend that a qualified person reseal the parking lot.
9) Dumpster was located at the southeast corner of the property.
10)
Grease dumpster was located on the east side of the building. The dumpster top was not secured and could be easily opened. This can be a health hazard for contamination and bacterial growth. Recommend consultation with the Denver Health Department to determine best practices for grease storage and disposal.
Exterior and Foundation
Apparent wall structure: Concrete block
Foundation type: Concrete slab on grade
Roof
Roof inspection method: Traversed
Roof surface material: Synthetic plasticized or rubberized single-ply membrane, with gravel ballast
11)

EPDM roof surface was mostly obscured by gravel ballast. Based on numerous water stains in the ceilings below, the roof appeared to have numerous leaks. See line 58 below. Gravel had been moved away from the roof surface in one small area. EPDM roof surface was visible in this small area and was obscured in all other areas. Because of significant apparent leaking, recommend evaluation and repair by a licensed commercial roofing contractor. Contractor will likely have to remove all or most of the gravel ballast in order to completely evaluate and repair the roof surface.
12)
Low-slope roof surface slanted down from west to east. Scuppers in the east parapet wall allowed water to drain into downspouts on the east wall of the building. Block parapet wall was in good condition at the time of inspection.
Electric
Estimated service amperage: 600
Primary service overload protection type: Circuit breakers
Location of main disconnect: 8 handles (padlocked) on exterior electrical array
Branch circuit wiring type: Copper
Solid strand aluminum branch circuit wiring present: None visible
Smoke alarms installed: Not found
13)

Five of the electric panels had inadequate working spaces due to obstruction from storage. This is a safety hazard when opening or working in panels. Electric panels should have the following clearances:
An open area 30 inches wide by 3 feet deep in front of the panel
6 feet 3 inches of headroom in front of the panel
The wall below the panel is clear to the floor
The center of the grip of the operating handle of the switch or circuit breaker not more than 6 feet 7 inches above the floor or working platform
Recommend that a qualified contractor repair or make modifications per standard building practices. If panels must be opened for repairs, then a qualified electrician should perform repairs.
14)

Electric receptacles (outlets) at the kitchens and restrooms had no visible ground fault circuit interrupter (GFCI) protection, or the inspector was unable to determine if GFCI protection was present. If not GFCI-protected, receptacles in wet areas pose a shock hazard. Recommend that a qualified electrician evaluate and install GFCI protection if necessary and per standard building practices. General guidelines for GFCI-protected receptacles include the following locations:
Outdoors (since 1973)
Restrooms (since 1975)
Garages (since 1978)
Kitchens (since 1987)
Crawlspaces and unfinished basements (since 1990)
Wet bar sinks (since 1993)
Laundry and utility sinks (since 2005)
For more information, visit:
http://www.cpsc.gov/cpscpub/pubs/099.pdf
15)

Some electrical breakers in unit 101 had been taped. This will prevent the proper operation of the breakers, and this can be a safety hazard for shock or fire. Recommend repair by a qualified electrician.
16) No smoke alarms were visible. This is a potential safety hazard. A qualified electrician should install smoke alarms per standard building practices.
17) No carbon monoxide alarms were visible. This is a potential safety hazard. Recommend installing approved CO alarms close to any gas-fired appliance, such as water heater or furnace, and in accordance with the manufacturer's recommendations.
18)
Each tenant unit had a separate interior electrical panel.
19)
Main disconnects were located on the panels at the east exterior wall. Most of these disconnects were padlocked. It may be necessary to padlock these handles to prevent vandalism. However, it presents a safety hazard when the disconnect handles are padlocked, because that prevents the electric service from being turned off in an emergency. Recommend discussing this issue with each tenant to determine how they would turn off electric service during an emergency.
Plumbing / Fuel Systems
Location of main water meter: Not found
Location of main water shut-off: At water meter
Water service: Public
Supply pipe material: Copper
Drain pipe material: Plastic
Location of main fuel shut-off valve: At gas meter, array at east side of building
20) The inspector did not determine the location of the water meter. Recommend consulting with the property owner to determine the meter location, that you locate it yourself, or consult with the local water municipality if necessary. It is especially important to find the meter if no main shut-off valve is found because the meter may be the only way to turn off the water supply in the event of an emergency, such as when a supply pipe bursts.
21) The sprinkler system was not operated and is excluded from this inspection. Recommend asking seller to demonstrate the operation of the sprinkler system, and to show how to winterize the system to prevent freezing.
22)
Gas meters array was located on the east side of the building.
Water Heaters
Type: Tank
Energy source: Electricity, Natural gas
23)

Unit 105 water heater: Rheem Standard, 10 gallons, electric, serial number obscured, age unknown, did not provide hot water. No hot water was available for unit 105. Recommend repair or replacement as needed.
24) Five of the eight water heaters were installed next to finished workspaces or in areas where leaking can cause damage, and there were no catch pans and no drains were installed. Consider having a qualified contractor install catch pans and drains to prevent water damage if the water heaters develops leaks. Note that installing drains may be difficult or impossible depending on the locations of the water heaters.
25)
Unit 101 water heater: Rheem Performance, 75 gallons, natural gas, serial number obscured, manufactured 2016, no catch pan installed.
26)
Unit 103 water heater: GE SmartWater, 50 gallons, electric, serial number 1105264238, manufactured 2005, no catch pan installed.
27)
Unit 107 water heaters: Two State Premier on-demand, electric, serial numbers obscured. Left-hand unit working properly at 140F. Right-hand unit not turned on at the time of inspection. Additional Hamilton storage tank (125+ gallons) in acceptable condition at the time of inspection.
28)
Unit 109 water heater: Rheem Performance, 75 gallons, natural gas, serial number Q181734794, manufactured 2017, no catch pan installed.
29)
Unit 111 water heater: General Electric, 50 gallons, electric, serial number 0911217627, manufactured 2011, no catch pan installed.
30)
Unit 113 water heater: A.O. Smith, 74 gallons, natural gas, serial number 1701104455200, manufactured 2017, no catch pan installed.
31)
Unit 115 water heater: Bradford White, electric, serial number obscured, age unknown.
Heating, Ventilation and Air Conditioning (HVAC)
General heating system type(s): Forced air
General heating distribution type(s): Ducts and registers
Location of forced air furnaces: Rooftop
32)

The last service date of the rooftop HVAC units (RTUs) appeared to be more than 1 year ago, or the inspector was unable to determine the last service date. Ask the property owner when they were last serviced. If unable to determine the last service date, or if these systems were serviced more than 1 year ago, recommend that a qualified HVAC contractor inspect, clean, and service these systems, and make repairs if necessary. For safety reasons, and because these systems can be fueled by gas, this servicing should be performed annually in the future. Any needed repairs noted in this report should be brought to the attention of the HVAC contractor when it's serviced. For more information visit:
http://www.cpsc.gov/CPSCPUB/PREREL/prhtml05/05017.html
33)

RTU 9: Evaporative cooler for laundry tenant. This evaporative cooler was significantly rusted and damaged. It can possibly deliver contaminated air (rust particulates) into the customer area below. This is a potential safety hazard for respiratory problems. Recommend immediate replacement of this unit.
34)

Dryer vents from the laundry tenant were blowing flammable lint onto the roof surface in several locations. This is a safety hazard for fire. Recommend evaluation and repair by a qualified HVAC contractor to install a filtering lint capture system.
35)

Insulation on the air conditioning condensing unit's refrigerant lines (exterior) was deteriorated or missing in some areas. This may result in reduced efficiency and increased energy costs. Recommend that a qualified person replace or install insulation as necessary.
36) Recommend replacing or washing HVAC filters upon taking occupancy depending on the type of filters installed. Regardless of the type, recommend checking filters monthly in the future and replacing or washing them as necessary. How frequently they need replacing or washing depends on the type and quality of the filter, how the system is configured (e.g. always on vs. "Auto"), and on environmental factors.
37)
RTU 1: small Copeland compressor, serial number 09A10834H, manufactured 2009. This unit was uncovered and will be damaged by winter weather. Insulation was missing on the condensate lines. Recommend repair by a qualified HVAC contractor.
38)
RTU 2: Carrier, serial number 0602G50228, manufactured 2002.
39)
RTU 3: Carrier, serial number 0702G20039, manufactured 2002.
40)
RTU 4: Two HTP compressors array. East unit was partially disassembled. An unknown fan was blowing on the array. Recommend repair as needed by a qualified HVAC contractor.
41)
RTU 5: Carrier, serial number not found, significant fin damage.
42)
RTU 6: HTP, serial number not found.
43)
RTU 7: Carrier, serial number 3401G24266, manufactured 2001.
44)
RTU 8: Carrier, serial number 3801G24669, manufactured 2001, significant fins damage.
45)
RTU 10: Evaporative cooler, partially disassembled, not working at the time of inspection.
46)
RTU 11: York, serial number SNALM004596, manufactured 2002.
47)
RTU 12: York, serial number SNALM005041, manufactured 2002.
48)
RTU 13: Evaporative cooler.
49)
RTU 14: Ruud Commercial, serial number 2D6335ADAAF120606164, manufactured 2006.
50)
RTU 15: Carrier, serial number 2002G50654, manufactured 2002.
51)
The cooling fins on several units were damaged. Energy efficiency can be reduced as a result. Recommend that a qualified person repair fins as necessary.
52)
A small electric baseboard heater was installed in the unit 103 restroom.
Restrooms
53) The womens restroom in unit 113 and the restroom in unit 107 didn't have exhaust fans installed. Moisture can accumulate and result in odors, mold, bacteria or fungal growth. Even if the restroom has a window that opens, it may not provide adequate ventilation, especially during cold weather when windows are closed or when wind blows air into the restroom. Recommend that a qualified contractor install exhaust fans per standard building practices where missing in restrooms.
54) Unusually strong odor was noted in the womens restroom in unit 101. This indicated unsanitary conditions. The mens restroom in unit 101 was locked and could not be checked. Recommend cleaning and repairs as needed to provide sanitary restrooms for customers and employees.
55) Several toilets throughout the building had unusually low water flow pressure. Handles had to be held down in order to flush properly, or toilets were very slow to refill: Units 103, 105, 107, 109, 111. Low pressure was also found at the vanity sink in 111. Recommend repairs by a qualified plumber.
56)
Flooring was damaged in the 111 restroom. Recommend repairs as needed.
57) A drip bucket was noted under the vanity sink in the 109 restroom. No drip was found at the time of inspection. Recommend asking seller about the purpose for this drip bucket.
Interior tenant spaces
58)

Significant water stains were found in numerous ceiling locations throughout the building. This indicated ongoing roof leaks. See line 11 above. After the roof is repaired, then recommend replacing all stained and/or damaged ceiling tiles.
59)

Ceiling stain in the south center area of unit 107 was an active leak. Apparent mold was noted at this ceiling stain. See line 71 below. Recommend immediate replacement of this ceiling tile, along with roof repairs as described above.
60)
Central ventilation at the ceiling in unit 107 was quite dirty. This can be a health hazard for some customers and employees. Recommend thorough cleaning of this ventilation system, including cleaning the duct(s) connecting to the rooftop unit. See also line 33 above.
61)
Walls and floors were damaged in several areas of unit 101. Wall damage was noted in units 107 and 109. Recommend repairs as needed.
62)
Floors were damaged in two locations in unit 103. Recommend repairs as needed.
63)
Random minor floor cracks were noted in some units. Recommend occasional monitoring to make sure cracks do not increase.
64)
Building structures above the dropped ceiling were in overall good condition at the time of inspection.
65)
Kitchen hood in unit 101 was in good condition at the time of inspection. Walk-in cooler and freezer in unit 115 were in good operating condition at the time of inspection.
66) Heavily soiled walls, floors and ceilings were noted in the unit 101 kitchen area and in the unit 103 break room. Strong odors including rancid oil were noted. Recommend thorough cleaning on a daily basis.
Document Review
67)
The following documents were reviewed in order to augment the walk-through survey and to assist the consultant's understanding of the subject property:
The consultant is not required to independently verify the information provided and may rely on information provided to the extent that the information appears reasonable to the consultant. The items on this list were provided by the agencies as listed. In the event of any future plumbing, electrical, mechanical or building construction, new permit(s) will be required.
68)
The following documents were not reviewed. Suggest obtaining this information directly from the seller or seller's agent:
Certificate(s) of Occupancy
Any fire/safety inspection records
Any warranty information (roof, HVAC, etc)
Any current or pending plans for material repairs or improvements
Previous ADA surveys, if any
Additional recommendations & information
69)
This Inspection is like a "snapshot" of the property's condition on a specific date and time. Those conditions will change, so you need to keep inspecting your property during the time you own it:
Verify that any air conditioning condensate water is draining properly to the exterior after operation on a hot day.
Verify that the gutters and downspouts are performing during a hard rain.
Verify that no water is ponding on the property after a hard rain.
Verify that no dimming or flickering of lights occurs.
Verify that no repeated resetting of any circuit breakers is necessary.
Verify that the quantity of the hot water supply is adequate.
Verify that the performance of the HVAC systems are adequate.
Verify that no leaking is present in ceilings or attics during a hard rain.
And inspect any of the other concerns that were mentioned in this Report.
70) OLDER PROPERTY: We expect buildings to be built according to the standard practices and building codes, if any, that were in use at the date of construction. Older buildings often have areas or systems that do not comply with current building codes. While this Inspection makes every effort to point out safety concerns, it does not inspect for building code compliance.

It is common for buildings of any age to have had repairs done, and some repairs may appear less than standard. This Inspection looks for items that are not functioning as intended. It does not grade the quality of the repairs.

In older properties, the Inspector reviewed the structure from the standpoint of how it has fared through the years with the materials that were used. You can expect problems to become apparent as time passes. The Inspector will not be able to find all deficiencies in and around a property, especially concerning construction techniques of the past.
71) Mold or mildew and similar organisms commonly occur in areas that show evidence of moisture intrusion or inadequate ventilation. The key to controlling mold is controlling moisture: reduce moisture, remove visible signs of mold, and disinfect surfaces. I am not a mold testing laboratory, therefore the identification of specific types of mold is beyond the scope of the inspection, and I cannot state definitively whether any specific type of mold is or is not present. When I do smell musty odors or see mold-like substances growing, I note it in my report for you. If you want to know what specific type of mold is present, you should seek the services of a qualified industrial hygienist. According to the Environmental Protection Agency (EPA), a property owner wearing personal protective equipment may handle small cleanup areas.
72)
The Standard Commercial Inspection and Report are performed and prepared for the use of
-removed-
. Consultant accepts no responsibility for use or misinterpretation by third parties. This assessment and report are in no way intended to be a guarantee or warranty, express or implied, regarding the future use, operability, habitabiity, or suitability of the commercial property or its components. Consultant assumes no liability for the cost of repair or replacement of unreported defects or deficiencies either current or arising in the future. Consultant does not perform engineering, architectural, plumbing, electrical, or any other job function requiring an occupational license in the jurisdiction where the assessment is taking place.
Inspection standard contains certain limitations, exceptions, and exclusions. Examples include, but are not limited to:
identifying capital improvements
providing cost estimates for recommended repairs
moving or dismantling any items or structures
preparing engineering calculations
taking measurements
inspecting for pests
reporting on subterranean conditions
entering any area that is unsafe or that would damage property
providing opinion on a system that is shut down
providing opinion on security of building
guaranteeing compliance with laws and regulations, including building codes
73) A complete fire safety inspection is beyond the scope of the Standard Commercial Inspection. Upon the buyer's possession of the building, recommend contacting the Fire Department and requesting an on-site fire safety inspection. The fire safety inspector will make specific recommendations based on the building's intended use. Three fire hydrants were located on the subject property. Most of the fire extinguishers did not have current inspection tags. Note that fire extinguishers should be inspected annually.
74) Although the subject property was in overall good structural condition, some systems showed a lack of recent maintenance. Ongoing preventative maintenance is a key to maintaining the property's value and its usefulness for the client. Recommend establishing a written Property Maintenance Plan. This plan should include all major systems of the building, such as roof, foundation, electrical, plumbing, HVAC. All public areas of the building, including offices and restrooms, should be included in the plan. Fire safety and other possible safety hazards need to be addressed. It is important to include exterior areas in the Property Maintenance Plan, so that issues of erosion, storm drainage, weed control, gutters, parking, and access/egress are addressed consistently. Depending on the client's requirements, property maintenance may be performed by company employees, or may be contracted to a professional maintenance service company.
---
Submitted
-removed-
, by Field Observer and Certified Professional Inspector: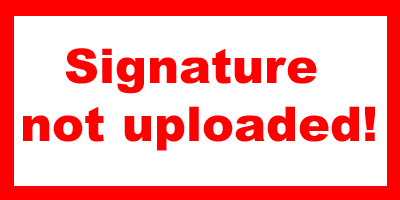 Copyright © 2018 Westinspect. This Standard Commercial Inspection Report is the exclusive Intellectual Property (IP) of Westinspect. The client named above has purchased the right to use this Report as part of their due diligence in a real estate transaction. Use of this Report by any unauthorized persons is prohibited.
This Report has been prepared according to
International Standards of Practice for Inspecting Commercial Properties (2014)
, including limitations as described in those Standards. The inspection is comprehensive but not exhaustive.
Your opinion matters to me. It helps me to be a better inspector when you tell me your questions and comments. Let me hear from you!
EXPIRATION DATE: This Report describes the property's condition on the date of the Standard Commercial Inspection. Conditions can change daily due to ongoing use, deferred maintenance, and environmental circumstances. Your inspection follow-up service expires 60 days after the inspection date. If you do not purchase this property, then this Standard Commercial Inspection Report expires on the date that the purchase contract expires or is canceled. If you like, you may allow others to read this Report as a part of your informed decision-making. You are not authorized to pass this Report on to other potential buyers, or to other real estate agents.
SDG