This report is the exclusive property of this inspection company and the client(s) listed in the report title. Use of this report by any unauthorized persons is prohibited.
---
How to Read this Report

This report is organized by the property's functional areas. Within each functional area, descriptive information is listed first and is shown in bold type. Items of concern follow descriptive information. Concerns are shown and sorted according to these types:
| | | |
| --- | --- | --- |
| | Repair/Replace | Recommend repairing or replacing |
| | Comment | For your information |
Click here for a glossary of building construction terms.Contact your inspector If there are terms that you do not understand, or visit the glossary of construction terms at https://www.reporthost.com/glossary.asp
General information
Report number: Jang052119
Structures inspected: Frame
Type of building: Duplex
Year built or Age of building: 2018, New construction and new foundation
Property owner's name: Builder/Corporate
Time started: 10:00am
Time finished: 11:45am
Present during inspection: Client, Realtor(Pro Star: Eunkyung Kim)
Occupied: No
Weather conditions: Clear
Temperature: Warm, About 70F
Ground condition: Dry
Front of structure faces: West
Main entrance faces: West
Foundation type: Finished basement
Termite Inspection: No visible evidence of damaged areas of Wood Destroying Insects was observed at the time of inspection.
1)

***Items to be repaired or refinished professionally.
*Exterior GFCI receptacles in the rear side wall and master bedroom front side wall appear to be defective. No power and won't reset. Need to be repaired/replaced.
*Exterior faucet is loose, need to be secured from the wall. Filling/sealing the hole and secure the faucet.
*Side door threshold is massed up with cement and need to be cleaned.
*Fireplace side round insert part is loose. Need to be secured.
*Gas fireplace won't work with remote. Gas turned on, Switch turned on, No pilot light. The client should ask seller how to turn fireplace on.
*The areas yellow sticker taped on in the second floor hallway wall and attic hatch cover area are finished poorly. These areas should be evaluated finished nicely since the house is brand new.
*Screens are missing in all the windows. Window screens must be installed.
2)

Lot size: About 25x100 ft
Approx unit sq/ft: 2,800
3 Bedrooms, 3 1/2 Full Baths
Heating & Hot water: Baseboard, Gas
Cooling: Central Air
Water and sewer: Municipal
3)

Ground Floor: Attached 2 car garage, Office/Den, Family room, F. Bath, Side entrance
1st, floor: Living room, Dining room, Gas fireplace, Eat in Kitchen, Powder room, Sliding door to porch
2nd floor: M. Bedroom & M. Bath, H. Bath w/Jacuzzi, bedroom, bedroom, washer/dryer
Features: 10ft Ceilings in Living and dinging room
9 ft throughout the rest of the home
Exterior
Footing material: Poured in place concrete
Foundation material: Poured in place concrete
Apparent wall structure: Brick
Wall covering: Brick veneer
Driveway material: Pervious concrete stone
Sidewalk material: Pervious concrete stone
Exterior door material: Solid core wood
Roof
Roof inspection method: Viewed from ground with binoculars, Viewed from windows
Roof type: Gable
Roof covering: Asphalt or fiberglass composition shingles
Estimated age of roof: One years old (New)
Gutter & downspout material: Aluminum
Roof ventilation: Adequate
4)

Because height of the roof and/or the configuration of the roof, the inspector was unable to traverse the roof and wasn't able to fully evaluate the entire roof.
*The client should ask the seller warranty of the roof.
Garage
5)

Attached 2 car garage
Vehicle door safety features: Y
*Mechanical auto reverse
*Photo eyes
Garage house door
*Fire rated and auto close: Y
Receptacles
*GFCI Safty: Y
Attic
Inspection method: Viewed from hatch
Roof structure type: Rafters
Ceiling structure: Ceiling beams
Insulation material: Fiberglass loose fill
Insulation depth: About 6 inches +/-
Insulation estimated R value: R-40 +/-
Electric service
Primary service type: Overhead
Primary service overload protection type: Circuit breakers
Service amperage (amps): 200
Service voltage (volts): 120/240
Location of main service switch: Main service panel in the garage
Location of main disconnect: Breaker at top of main service panel
Service entrance conductor material: Aluminum
System ground: Cold water supply pipes
Main disconnect rating (amps): 200
Branch circuit wiring type: Non-metallic sheathed
Solid strand aluminum branch circuit wiring present: No
Smoke detectors present: Yes
Water heater
Estimated age: New (10-27-2017), Inspection on 3/28/18
Type: Tank
Energy source: Natural gas
Capacity (in gallons): Not visible, 70~80 Gal
Manufacturer: Williamson
Model: GL
Water temperature (degrees Fahrenheit): 110 F
6)

Condition: Good working
Heating and cooling
Estimated age: New
Primary heating system energy source: Natural gas
Primary heat system type: Baseboard, Circulating pump
Primary A/C energy source: Electric
Primary Air conditioning type: Split system
Distribution system: Flexible ducts
Manufacturer: Goodman, Serial.No.:1712108253
Model: Compressor/Condensing unit Model No.: GSX130601BH
Filter location: In return air duct below furnace
Last service date: N/A (New)
Boiler: Model No.:1135-611
7)

Condition: Good working
Plumbing and laundry
Water pressure (psi): 65~70 psi (Normal)
Location of main water shut-off valve: By the water meter
Location of main water meter: Garage
Location of main fuel shut-off: By the gas meter
Visible fuel storage systems: N/A
Water service: Public
Service pipe material: Copper
Supply pipe material: Copper, Polyethelene
Vent pipe material: Plastic
Drain pipe material: Plastic
Waste pipe material: Plastic
8)

The clothes washer and dryer were operated or evaluated. They are brand new and all good working condition.
Fireplaces
Fireplace type: Stone/Masonry
9)

The gas fireplace did not respond when the controls were operated. This may be due to the pilot light being turned off, the gas supply being turned off, or any number of other reasons. As a result, these appliances were not fully evaluated. As per the Standards of Practice for both the
National Association of Certified Home Inspectors (NACHI)
and the
American Society of Home Inspectors (ASHI)
the inspector does not operate gas shut off valves or light pilot lights during inspections.
Recommend consulting with the property owner as to how the fireplace operates or contractor evaluate and repair if necessary.
Basement/Ground floor
Insulation material underneath floor above: None visible
Pier or support post material: Bearing wall
Beam material: Solid wood or steel
Floor structure above: Solid wood joists or Engineered wood joists
10)

Finished nicely.
Kitchen
11)

All new appliances and should have warranties.
Condition: New and very nice
Bathrooms
12)

The jacuzzi bathtub and all the bathroom pluming and electrical systems were evaluated and tested. They are all working well and acceptable condition.
Interior rooms
13)

Interior rooms are acceptable condition.
*Windows and doors
*Switches and faucets, receptacles
**(See, General information section)
---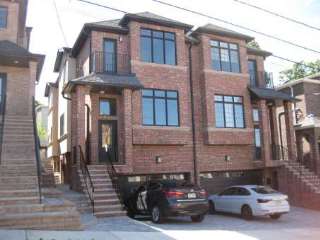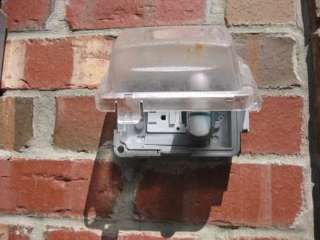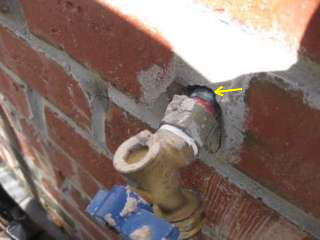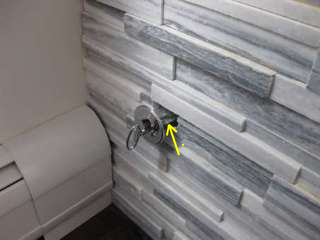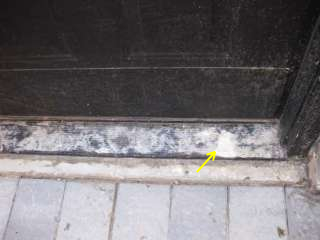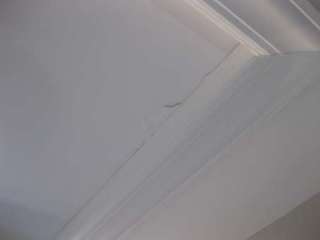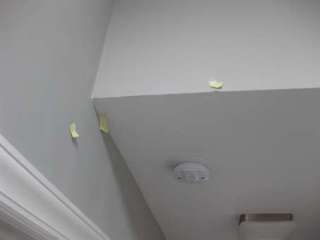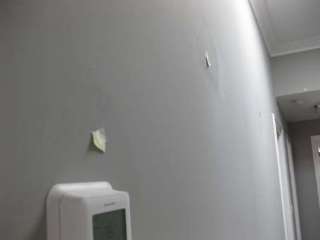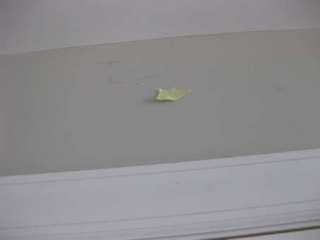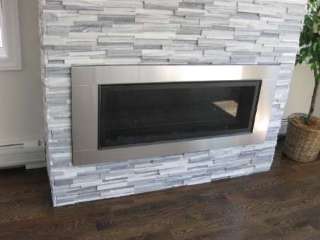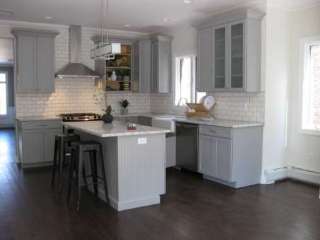 ---
Your default report footer here...