Hopfinger
Website: http://www.buildinginspectionperth.net.au
Inspector's email: peter@buildinginspectionperth.net.au
Inspector's phone: (04) 1460-7240
Building-Termite- Inspection Report
Client(s):
Karen Lowes
Property address:
130 Glen Iris Drive
Jandakot
Inspection date:
Tuesday, September 03, 2013
This report published on Tuesday, September 03, 2013 2:25:28 PM WST
This report is the exclusive property of this inspection company and the client(s) listed in the report title. Use of this report by any unauthorized persons is prohibited.

Other information:
If you have any questions about the report, please feel free to contact us.




How to Read this Report

This report is organized by the property's functional areas. Within each functional area, descriptive information is listed first and is shown in bold type. Items of concern follow descriptive information.
Concerns are shown and sorted according to these types:
| | |
| --- | --- |
| Structural Defect | Recommend repair and/or Replace in the near future/ Easy, cheap way to repair |
| Minor Defect | Correction likely involves only a minor expense |
| Maintain | Recommend ongoing maintenance |
| Monitor | Recommend monitoring in the future |
| Comment | For your information |
Wood Destroying Organism Concerns
Concerns relating to wood destroying organisms are shown as follows:
| | |
| --- | --- |
| Infestation | No evidence of living wood destroying insects or organisms (Live bodies, fungal growth, etc.) in the house or roof constructure. |
| Damage | little damaged areas caused by previous wood destroying insects, moisture or organisms (Rot, carpenter ant galleries, etc.) . |
| Conducive conditions | Conditions conducive for wood destroying insects or organisms (Wood-soil contact, shrubs in contact with siding, roof or plumbing leaks, etc.) |
Click here for a glossary of building construction terms.Contact your inspector If there are terms that you do not understand, or visit the glossary of construction terms at http://www.reporthost.com/glossary.asp
---
1) Structural Defect - This section reports evidence of structure defects in the condition of the non- structural elements that was observed-
The building is not structurally sound:

This section should be corrected:
Roof structure:
No 20. Is not structurally sound

Recommended Company
Carpentry Repairs
Keith Abbott
0448771769
Carpenter /Joiner, registered builder No. 9324
---
2) Comment - Important information:

Australian Standard AS4349.1-2007 Inspection of Buildings>
Pre Purchase Inspections- Residential Buildings recognises that a property inspection report is not a warranty against problems developing with the building in the future.


---
3) Comment - No evidence of major defects were found
Inspector's name: Peter Hopfinger
Structures inspected: Yes
---
4) Comment - Was the property furnished at the time of inspection?
Yes - Where a property was furnished (fully or partly) at the time of the inspection then you must understand that the furnishings and stored goods may be concealing evidence defects (from minor defects to potentially significant defects). This evidence may only be revealed when the property is vacated. A further inspection of the vacant property is strongly recommended in this case

---
5) Comment - WHAT IS STRUCTURE?

Those parts of the building fabric which confer significant strength, stability, and integrity, such as roof carcassing, floors, walls, frameworks, and foundations form the principal structural elements. Non-structural fabric such as plaster, render, windows and doors can also help stiffen a structure but their contribution is not to be relied upon in a significant way.
Structures are not uniform, and need only meet the standards of the year in which they were built or renovated.
If the foundation is a slab type, we examine the visible portions on the interior surfaces and the exposed portions between grade and the exterior cladding. If it is a raised foundation, we either enter the crawlspace to inspect its structural components, or indicate in what manner it was evaluated. Similarly, we identify the structure of walls and the roof framing.
We evaluated the foundation walls by examining the portions visible above grade on the exterior and from within the lower level.

Engineering or architectural services such as calculation of structural capacities, adequacy, or integrity of any structural system or component are not part of a pre purchase inspection.
---
6) Comment - Meaning of "structural defect"

"structural defect" means any defect in a structural element of a building that is attributable to defective design, defective or faulty workmanship or defective materials (or any combination of these) and that:

(a) results in, or is likely to result in, the building or any part of the building being required by or under any law to be closed or prohibited from being used, or

(b) prevents, or is likely to prevent, the continued practical use of the building or any part of the building, or

(c) results in, or is likely to result in:

(i) the destruction of the building or any part of the building, or

(ii) physical damage to the building or any part of the building, or

(d) results in, or is likely to result in, a threat of imminent collapse that may reasonably be considered to cause destruction of the building or physical damage to the building or any part of the building.

(2) In subclause (1):

"structural element of a building" means:
(a) any internal or external load-bearing component of the building that is essential to the stability of the building or any part of it, including things such as foundations, floors, walls, roofs, columns and beams, and

(b) any component (including weatherproofing) that forms part of the external walls or roof of the building.

---
7) Comment - Positive Attributes
The construction of the home is generally good quality. The materials and workmanship, where visible, are good. The inspection did not discover evidence of substantial structural movement. No major defects were observed in the accessible structural components of the house.
---
8) - Stains were found in one area. However, no elevated levels of moisture was found. These conditions have may been caused by over flooding from gutters or the gutter/down pipe connection. Make sure the joint is fully sealed up to the top back edge of the gutter.
| | |
| --- | --- |
| Photo 3 | |
Limitations: The inspector performs a visual inspection of accessible components or systems at the exterior. Items excluded from this inspection include below-grade foundation walls and footings; foundations, exterior surfaces or components obscured by vegetation, stored items or debris; wall structures obscured by coverings such as siding or trim. Some items such as siding, trim, soffits, vents and windows are often high off the ground, and may be viewed using binoculars from the ground or from a ladder. This may limit a full evaluation. Regarding foundations, some amount of cracking is normal in concrete slabs and foundation walls due to shrinkage and drying. Note that the inspector does not determine the adequacy of seismic reinforcement.
Condition of wall exterior covering: Appeared serviceable
Apparent wall structure: Double Brick
Wall covering: Render
Condition of foundation and footings: Appeared serviceable
Apparent foundation type: The floor support system is a concrete slap. This component is not visible for the most part due to floor coverings applied.
---
9) Monitor - There are no obvious visible site drainage problems. At the time from our inspection conditions were dry so we cannot comment whether the water drains were operating correctly.
---
10) Comment - Our survey did not include any soil borings or soil stabilization testing.
Soil testing is recommended
---
11) Comment - The foundation and other visible elements of the underbuilding support structure were generally in a good condition for the age of the dwelling.
Roof inspection method: Traversed
Roof type: Cross gable
Roof covering: Concrete tile
Gutter & downspout material: Aluminum
---
12) Minor Defect, Maintain - The mortar bed to the hip/ridge capping is minor cracked in one area and requires sealing to minimize the risk of water penetration.
WATER PENETRATION INTO THE ROOF VOID CAN CAUSE DAMAGE TO THE ROOF FRAMEWORK AND INTERNAL CEILING LINING
There is also a risk that these tiles may become dislodged during severe weather.

Note:
The mortar, which holds the ridge capping in place, cracks due to movement in the roof, the usual expansion and contraction, or by branches falling on the roof. It is important that the ridge capping be secured with mortar to avoid possible leaks into the roof space.

Leaking roof: A sound roof is essential to structural integrity of a house. Leaks can lead to various problems caused by damp and rot.
| | |
| --- | --- |
| Photo 24 | Photo 25 |
---
13) Maintain , Conducive conditions - Debris has accumulated in downpipes. Downpipes should be cleaned now and as necessary in the future.
| | |
| --- | --- |
| Photo 20 | Photo 22 |
---
14) Maintain - The concrete roof tiles were in reasonably good condition, although there was evidence of corner chipping, which is not a significant fault and is unlikely to cause waterproofing problems. However, confirmation of whether a roof leaks or not can only be done during heavy rain.
| | |
| --- | --- |
| Photo 19 | |
---
15) Comment - The following is an opinion of the general quality and condition of the roofing material. The inspector cannot and does not offer an opinion or warranty as to whether the roof leaks or may be subject to future leakage. The only way to determine whether a roof is absolutely water tight is to make observations during prolonged rainfall. If any sections of the roof were inaccessible due to the method of construction or other factor, further investigations should be carried out prior to purchase.
The inspectorwill not inspect the roof when wet du to risk of slipping

---
16) Comment - There was no visible signs of sagging or hogging from roof. This suggests that the roof timbers are of adequate strength to support the applied loads.
---
17) Comment - The roof coverings are considered to be in acceptable condition.
---
18) Comment - The accessible flashings and valleys were in acceptable condition. Minor leaks were found to flashings which can be sealed with silicone or similar products tp avoid water entry into roof space. However, all flashings should be periodically examined for signs of leakage, and repairs should be performed if necessary
| | |
| --- | --- |
| Photo 21 | |
---
19) Comment - Periodic inspection of the roof and flashings are part of normal property maintenance. Keeping the gutters and roof clean of debris will reduce wear, and significantly reduce the risk of leakage. We recommend that
the roof be evaluated annually. At this time seal any exposed fasteners and inspect all roof penetrations and joints for deterioration. Call a roofing professional as needed for repairs.
Limitations: The following items or areas are not included in this inspection: areas that could not be traversed or viewed clearly due to lack of access; areas and components obscured by insulation. Any comments made regarding these items are made as a courtesy only. The inspector does not determine the adequacy of the attic ventilation system. Complete access to all roof and attic spaces during all seasons and during prolonged periods of all types of weather conditions (e.g. high/low temperatures, high/low humidity, high wind and rain, melting snow) would be needed to do so.
Roof space inspection method: Partially traversed
Condition of roof structure: Required repair, replacement and/or evaluation (see comments below)
Roof structure type: Rafters
Ceiling structure: Ceiling joists
Condition of insulation in attic (ceiling, skylight chase, etc.):
Ceiling insulation material: None visible
---
20) Structural Defect - The main beam which supports the rafters is deflected due to structural defect.
The end of the beam must bear of wall plate or loadbearing wall.

| | |
| --- | --- |
| Photo 8 | Photo 9 |
---
21) Monitor - Water stains were observed on some of the wood framing at the roof space, which may be related to roof leakage, current or past. However no moisture was detected.
| | |
| --- | --- |
| Photo 5 | Photo 6 |
---
22) Comment - Only areas to which safe and reasonable access is available were inspected. The Australian Standard
4349.1 defines reasonable access as "areas where safe, unobstructed access is provided and the minimum clearances specified below are available, or where these clearances are not available, areas within the inspector's unobstructed line of sight and within arm's length. Reasonable access does not include removing screws and bolts to access covers." Reasonable access does not include the use of destructive or invasiv e inspection methods nor does it include cutting or making access traps or moving heavy furniture, floor coverings or stored goods.

---
23) - The ceiling framing was not fully visible due to construction and low pitch, but no serious sag to the hardwood ceiling joists or hardwood hangers and beams was noted at the time of the inspection and framing appeared and is deemed to be acceptable as a result of current performance.
| | |
| --- | --- |
| Photo 7 | |
---
24) Comment - Internalyl we noted some minor movement at the cornice and wall junction caused by settlement of the roof and ceiling frame against the brick wall.
However this type of movement does not indicated structural failure.
| | |
| --- | --- |
| Photo 15 | |
---
25) Comment - There is one repaired horizontal crack in the games/ living room upstairs
This seems to be related to the change in structure/ material from brick wall to concrete floor
However the crack is not structural related and only cosmetic issue
| | |
| --- | --- |
| Photo 16 | |
---
26) Comment - The residence floors and walls throughout, which were all in a good condition and showed no signs of structural stress or failure.
---
27) Comment - Walls are relatively plumb, doorjambs are square and floors are reasonably level.
---
28) Comment - The internal joinery is generally timber doors in steel frames where applicable.
---
29) Comment - Random damp readings were taken around the property using an electrical
moisture meter. Readings were taken at intervals around the perimeter of the ground floor rooms near floor level where the walls were not obstructed by furniture and fittings.

Moisture meters are hand held devices that pass tiny electrical charges or radio waves through surfaces to determine the moisture contant in the sufrfaces being tested.
They are helpful for measuring the moisture content in a building materials following water damages.
How to read moisture meters (digits)?
- 40 digits = dry
+40-80 digits = damp
+80 digits = wet

Typ: Trotec T650 Moisture Tester
Test report according to DIN EN 10204/2.2
Model Typ: ZB 911 0014
Model: T 650
Serial Nr. 356.0311.0401.4.3.1.16
Checked by: 21.03.2011 i.a.Kraider
Quality Control: 21.03.2011 i.a Foos
Quality inspection was successfully passed.

---
30) Comment - Low
---
31) - However, due to the level of accessibility for inspection including the presence of obstructions, the overall degree of risk of undetected Structural and Termite Damage and Conditions Conducive to Structural Damage was considered.

Recommendation: Where the risk is considered Moderate or Moderate-High or High, a further inspection is strongly recommended of areas that were not readily accessible and of inaccessible or obstructed areas once access has been provided or the obstruction removed.
This may require the moving, lifting or removal of obstructions such as floor coverings, furniture, stored items foliage und insulation.
In some instances, it may also require the removal of ceiling and wall linings, and the cutting of traps and access holes. For further advice consult the person who carried out this report.

---
32) Comment - No self closing doors or fence around the spa was installed.
The fencing requirements should be referred to council to assess compliance with recent retrospective regulation changes.

| | |
| --- | --- |
| Photo 27 | |
---
33) Comment - Recirculation System inspected and fully functional.
| | |
| --- | --- |
| Photo 29 | |
---
34) - Stained render was found in garage due to bridging by rendering. This is only a cosmetic issue.
For more information visit:
http://buildinginspectionperth.net.au/building-inspections/moisture-testing/rising-damp-in-masonry-due-to-bridged-d-p-c.html
| | |
| --- | --- |
| Photo 10 | Photo 11 |
| Photo 13 | |
---
35) Minor Defect, Maintain - There is no silicone applied where flooring meets the wall. It should be applied where missing to prevent water intrusion below the tiles.

Surface water which may seeps through these joints is trapped between waterproofing membrane and cement bed. Sand cement bed absorbs water which builds up under the tiles and may cause in the future:

* Calcification to grout joints
* Damage to the membrane and sub floor
* Tile lifting
* Standing water

Moisture stains were found balcony which is related to the balcony above

| | |
| --- | --- |
| Photo 2 | Photo 23 |
---
36) Comment - Important Notes: In regard to plumbing or electrical, it should be noted that we are not plumbers or electricians and any comment made is not that of a qualified plumber or electrician. We recommend that a qualified contractor be engaged to make comment on any matter dealing with plumbing or electrical issues.

---
37) Comment - The electric meter installation was in satisfactory condition. No need for immediate attention was evident.
---
38) Comment - The size of the electrical service is sufficient for typical single family needs.The electrical panel is well arranged and all fuses/breakers are properly sized. Dedicated 240 volt circuits have been provided for all 240 volt appliances within the home.
Electrical Switches- Electrical Lighting
A representative number of switches were operated and were in acceptable condition.

Tested with Power point and Earth Leakage Tester
What will be tested:
RCD 30 mA check, Wiring Test, Polarity check:

Polarity Check: O.K
RCD Check: O.K
Wiring Test: O.K
---
39) Comment - Required safety switches and 2 harwired smoke alarms are installed.

Info:
Under the new law, 2 RCDs (Residual Current Devices) are required to be installed at the time of the ownership is transferred and Mains powered smoke alarms are to be installed according to the building codes requirement for building classification 1a.
| | |
| --- | --- |
| Photo 26 | Photo 30 |
---
40) Comment - Water heater was tested and be found in a good working order.
The cold water inlet and hot water outlet connections were properly installed and in acceptable condition.
| | |
| --- | --- |
| Photo 28 | |
---
41) Comment - The water pressure supplied to the fixtures is reasonably good.
Inspection of the plumbing system did not reveal the need for improvement.

---
42) Comment - No active leaks were noted/ visible in the supply plumbing pipes.
---
43) - Water supply pipes below the sink are minor corroded. Leaks may result in the future.
Recommendation:
A qualified plumber should evaluate and replace or treat pipes where necessary.
| | |
| --- | --- |
| Photo 18 | |
---
44) Maintain , Conducive conditions - Caulk/ Silicone is missing at all shower surrounds. It should be applied where missing to prevent water intrusion and damage to the wall structure in the future
| | |
| --- | --- |
| Photo 17 | Photo 14 |
---
45) Comment - The floor waste point was not able to be tested during this visual inspection. Defects or blockages may be present and not detected.
---
46) - Important Notes: Shower areas (where present) are visually checked for leakage, but leaks often do not show except when the shower is in actual long term use. It is very important to maintain adequate sealing in the bath areas. Very minor imperfections can allow water to get into the wall or floor areas and cause damage. Adequate and proper ongoing maintenance will be required in the future.

In regard to plumbing or electrical, it should be noted that we are not plumbers or electricians and any comment made is not that of a qualified plumber or electrician. We recommend that a qualified contractor be engaged to make comment on any matter dealing with plumbing or electrical issues.

---
47) Comment - The retaining walls around are all in a acceptable condition.
| | |
| --- | --- |
| Photo 4 | |
---
48) Comment - Accessible areas:
No evidence of activity from wood destroying insects or organisms (Live bodies, fungal growth, etc.) in the house, roof or exterior timber.

As a delay may exist between the time of an attack and the appearance of telltale signs associated with an attack, it is possible that termite activity and damage exists though not discernible at the time of inspection.


---
49) Comment - No visible evidence of active subterranean termites or other woodestroying insects to accessible areas at the time of inspection.

---
50) - The following evidence was found:
External Barrier Treatment 2012. Drill holes present to external perimeter of house.
| | |
| --- | --- |
| Photo 12 | Photo 31 |
---
51) Comment - The next inspection to help detect termite attack is recommended in 12 months.
Important Note. Australian Standard AS 3660 recognises that regular inspections will not prevent termite attack, but may help in the detection of termite activity. Early detection will allow remedial treatment to be commenced sooner and damage to be minimised.
---
A pre-purchase inspection should not be construed to be any of the following:
1. A complete code compliance inspection. Commenting upon codes and standards is beyond the scope of a typical pre purchase inspection
Such an inspection is a practical impossibility for any existing construction, since it is dependent on many things that cannot be seen, and on the status of codes that were applicable at the time the building was built.
2. A fire safety inspection (unless otherwise specifically requested).
3. We don't check appliances (unless specifically requested)
4. We don't check for any council approvals. Building Regulation approval should be sought from the Local Authority.

The Australian Standard for building inspections 4349.1 -2007 and timber pest inspections 4349.3 requires that every pre-purchase inspection has a pre-engagement agreement accepted by the home purchaser (or their solicitor/conveyancer) before commencement of the inspection. To comply with the standard and insurers requirements, read the information below.
Section 1. Building Inspection Agreement. Section 2. Timber Pest Inspection Agreement.
SECTION 1

Building Inspection Agreement
TYPE OF PROPOSED INSPECTION ORDERED BY YOU:
Inspection & Report: The inspection will be of the Building Elements as outlined in Appendix C of AS4349.1-2007 except for Strata title properties where the inspection will be according to Appendix B of AS4349.1-2007.
A copy of the appropriate Standard with Appendices may be obtained from Standards Australia (www.saiglobal.com/shop) at Your cost.
Upon receipt of Your acceptance of this agreement, the Building Inspection Provider service will carry out the inspection and report ordered by You in accordance with this agreement and You agree to pay for the inspection and the report on or before delivery of the report.
In ordering the inspection, You agree that the inspection will be carried out in accordance with the following clauses, which define the scope and limitations of the inspection and the report.
SCOPE OF THE INSPECTION & THE REPORT
1.
The Inspection will be carried out in accordance with AS4349.1-2007. The purpose of the inspection is to provide advice to a prospective purchaser regarding the condition of the property at the date and time of inspection. Areas for Inspection shall cover all safe and accessible areas.
2.
The inspection shall comprise a visual assessment of the items listed in Appendix C to AS4349.1-2007 for the structures within 30 metres of the building and within the site boundaries including fences.
3.
Subject to safe and reasonable access (See Definitions below) the Inspection will normally report on the condition of each of the following areas: -
- The interior
- The roof void
- The exterior
- The subfloor
- The roof exterior
4.
The inspector will report individually on Major Defects and Safety Hazards evident and visible on the date and time of the inspection. The report will also provide a general assessment of the property and collectively comment on Minor Defects which would form a normal part of property maintenance.
5.
Where a Major Defect has been identified, the inspector will give an opinion as to why it is a Major defect and specify its location.

LIMITATIONS
6.
The Inspector will conduct a non–invasive visual inspection which will be limited to those accessible areas and sections of the property to which Safe and Reasonable Access (see Definitions below) is both available and permitted on the date and time of the inspection. Areas where reasonable entry is denied to the inspector, or where safe and reasonable access is not available, are excluded from and do not form part of, the inspection. Those areas may be the subject of an additional inspection upon request following the provision or reasonable entry and access.
7.
The Inspection WILL NOT involve any invasive inspection including cutting, breaking apart, dismantling, removing or moving objects including, but not limited to, roofing, wall and ceiling sheeting, ducting, foliage, mouldings, debris, roof insulation, sarking, sisalation, floor or wall coverings, sidings, fixtures, floors, pavers, furnishings, appliances or personal possessions.
8.
The Inspection and Report compares the inspected building with a building that was constructed in accordance with the generally accepted practice at the time of construction and which has been maintained such that there has been no significant loss of strength and durability.
9.
The Inspection excludes the inside of walls, between floors, inside skillion roofing, inside the eaves, behind stored goods in cupboards, and other areas that are concealed or obstructed. The inspector WILL NOT dig, gouge, force or perform any other invasive procedures.
10.
The Report is not a certificate of compliance that the property complies with the requirements of any Act, regulation, ordinance, local law or by-law, or as a warranty or an insurance policy against problems developing with the building in the future.
11.
The "Building" Inspection WILL NOT look for or report on Timber Pest Activity. You should have an inspection carried out in accordance with AS 4349.3-1998 Timber Pest Inspections, by a fully qualified, licensed and insured Timber Pest Inspector.
12.
If Timber Pest Damage is found then it will be reported. The inspector will only report on the damage which is visible.
13.
ASBESTOS: No inspection for asbestos will be carried out at the property and no report on the presence or absence of asbestos will be provided. If during the course of the Inspection asbestos or materials containing asbestos happened to be noticed then this may be noted in the general remarks section of the report. If asbestos is noted as present within the property then you agree to seek advice from a qualified asbestos removal expert as to the amount and importance of the asbestos present and the cost sealing or of removal.
14.
MOULD (MILDEW) AND NON-WOOD DECAY FUNGI DISCLAIMER: No inspection or report will be made for Mould (Mildew) and non-wood decay fungi.
15.
ESTIMATING DISCLAIMER: Any estimates provided in the Report are merely opinions of possible costs that could be encountered, based on the knowledge and experience of the inspector, and are not estimates in the sense of being a calculation of the likely costs to be incurred. The estimates are NOT a guarantee or quotation for work to be carried out. The inspector accepts no liability for any estimates provided throughout this report where they occur you agree to obtain and rely on independent quotations for the same work.
16.
If the property to be inspected is occupied then You must be aware that furnishings or household items may be concealing evidence of problems, which may only be revealed when the items are moved or removed. Where the Report says the property is occupied You agree to:
a) Obtain a statement from the owner as to
i. any Timber Pest activity or damage;
ii. timber repairs or other repairs
iii. alterations or other problems to the property known to them
iv. any other work carried out to the property including Timber Pest treatments
v. obtain copies of any paperwork issued and the details of all work carried out
b) Indemnify the Inspector from any loss incurred by You relating to the items listed in clause a) above where no such statement is obtained.
17.
The Inspection Will not cover or report the items listed in Appendix D to AS4349.1-2007.
18.
Where the property is a strata or similar title, the inspector will only inspect the interior and immediate exterior of the particular unit requested to be inspected as detailed in Appendix B in AS4349.1-2007. Therefore it is advised that the client obtain an inspection of common areas prior to any decision to purchase.
19.
The Inspection and Report WILL NOT report on any defects which may not be apparent due to prevailing weather conditions at the time of the inspection. Such defects may only become apparent in differing weather conditions.
20.
You agree that We cannot accept any liability for Our failure to report a defect that was concealed by the owner of the building being inspected and You agree to indemnify Us for any failure to find such concealed defects.
21.
Where Our report recommends another type of inspection including an invasive inspection and report then You should have such an inspection carried out prior to the exchange of contracts or end of cooling-off period. If You fail to follow Our recommendations then You agree and accept that You may suffer a financial loss and indemnify Us against all losses that You incur resulting from Your failure to act on Our advice.
22.
The Report is prepared and presented, unless stated otherwise, under the assumption that the existing use of the building will continue as a Residential Property.
GENERALLY
23.
In the event of a dispute or a claim arising out of, or relating to the inspection or the report, or any alleged negligent act, error or omission on Our part or on the part of the inspector conducting the inspection, either party may give written notice of the dispute or claim to the other party. If the dispute is not resolved within fourteen (14) days from the service of the written notice then either party may refer the dispute or claim to an independent mediator. The cost shall be met equally by both parties or as agreed as part of the mediation settlement. Should the dispute or claim not be resolved by mediation then one or other of the parties may refer the dispute or claim to the Institute of Arbitrators and Mediators of Australia who will appoint an Arbitrator who will resolve the dispute by arbitration. The Arbitrator will also determine what costs each of the parties are to pay.
24.
THIRD PARTY DISCLAIMER:
We will not be liable for any loss, damage, cost or expense, whatsoever, suffered or incurred by any Person other than You in connection with the use of the Inspection Report provided pursuant to this agreement by that Person for any purpose or in any way, including the use of this report for any purpose connected with the sale, purchase, or use of the Property or the giving of security over the Property, to the extent permissible by law. The only Person to whom We may be liable and to whom losses arising in contract or tort sustained may be payable by Us is the Client named on the face page of this Agreement
Note: In the ACT under the Civil Law (Sale of Residential Property) Act 2003 and Civil Law (Sale of Residential Property) Regulations 2004 the report resulting from this inspection may be passed to the purchaser as part of the sale process providing it is carried out not more than three months prior to listing and is not more than six months old.
25.
Prohibition on the Provision or Sale of the Report
The Report may not be sold or provided to any other Person without Our express written permission, unless the Client is authorised to do so by Legislation. If We give our permission it may be subject to conditions such as payment of a further fee by the other Person and agreement from the other Person to comply with this clause.
However, We may sell the Report to any other Person although there is no obligation for Us to do so.
26.
Release
You release Us from any and all claims, actions, proceedings, judgments, damages, losses, interest, costs and expenses of whatever nature that the Person may have at any time hereafter arising from the unauthorised provision or sale of the Report by You to a Person without Our express written permission.
27.
Indemnity
You indemnify Us in respect of any and all liability, including all claims, actions, proceedings, judgments, damages, losses, interest, costs and expenses of any nature, which may be incurred by, brought, made or recovered against Us arising directly or indirectly from the unauthorised provision or sale of the Report by You to a Person without Our express written permission.
DEFINITIONS:
You should read and understand the following definitions of words used in this Agreement and the Report. This will help You understand what is involved in a property and building inspection, the difficulties faced by the inspector and the contents of the Report which We will provide You following the Inspection.
Acceptance Criteria: The Building shall be compared with a building that was constructed in accordance with the generally accepted practice at the time of construction and which has been maintained such that there has been no significant loss of strength and serviceability.
Access hole (cover) means an opening in the structure to allow for safe entry to carry out an inspection.
Accessible area means an area of the site where sufficient safe and reasonable access is available to allow inspection within the scope of the inspection.
Building Element means a portion of a building that, by itself or in combination with other such parts, fulfils a characteristic function.
Client means the person(s) or other legal entity for which the inspection is to be carried out. If ordered by the person(s)'s agent then it is agreed that the agent represents the person(s) and has the authority to act for and on their behalf. (See also "You/Your" below)
Defect means a fault or deviation from the intended condition of the material, assembly or component.
Inspector means the person or organisation responsible for carrying out the inspection. (See also "Our/Us/We" below.)
Limitation means any factor that prevents full achievement of the purpose of the inspection.
Major defect means a defect of sufficient magnitude where rectification has to be carried out in order to avoid unsafe conditions, loss of utility or further deterioration of the property.
Minor defect means a defect other than a Major defect.
Person means any individual, company, partnership or association who is not a Client.
Property means the structures and boundaries etc up to thirty (30m) metres from the exterior walls of the main building but within the boundaries of the land on which the main building is erected.
Report means the document and any attachments issued to You by the Us following Our inspection of the property.
Structural Inspection means the inspection shall comprise visual assessment of accessible areas of the property to identify major defects to the building structure and to form an opinion regarding the general condition of the structure of the property. The Report will not include those items noted in Clause A3 of AS 4349.1-2007 e.g. Condition of roof coverings, partition walls, cabinetry, doors, trims, fencing, minor structures, ceiling linings, windows, non-structural & serviceability damp issues, rising damp, condensation etc.
Safe and Reasonable Access does not include the use of destructive or invasive inspection methods or moving furniture or stored goods.
The Standard defines the extent of safe and reasonable access as follows:
"The extent of accessible areas shall be determined by the inspector at the time of inspection, based on the conditions encountered at the time of the inspection. The inspector shall also determine whether sufficient space is available to allow safe access. The inspection shall include only accessible areas and areas that are within the inspector's line of sight and close enough to enable reasonable appraisal."
It also defines access to areas as defined in the Table below.
Access Table from AS 4349.1-2007

Area Access hole Crawl space Height

Roof interior 400mm x 500mm Crawl space: 600mm x 600mm Accessible from a 3.6m ladder

Roof Exterior Accessible from a 3.6m ladder
placed on the ground.

Table Notes:
1.
Reasonable access does not include the cutting of access holes or the removal of screws and bolts or any other fastenings or sealants to access covers. Sub floor areas sprayed with Chemicals should not be inspected unless it is safe to do so.

Our/Us/We means the provider inspection service allocated Your order.You/Your means the party identified on this agreement as the Client, and where more than one party all such parties jointly and severally, together with any agent of that party.
You agree that by accepting this agreement, You have read and understand the contents of this agreement and that the inspection will be carried out in accordance with this document. You agree to pay for the inspection on or before delivery of the report.
If You fail to reply to this email and do not cancel the requested inspection then You agree that You have read and understand the contents of this agreement and that We will carry out the inspection on the basis of this agreement and that We can rely on this agreement.
Note: Additional inspection requirements requested by You may incur additional expense in regard to the cost of the inspection.
Are there Special Requirements / Conditions requested by the Client/Client's Representative regarding the Inspection and Report: Refer to the order.
Cost of the Report including any requested Special Requirements/Conditions: As quoted
Disclaimer
Important : Any person ("the client") requesting and / or receiving a service and / or written report via GND Inspection Network ("the broker") does so with the acknowledgement and acceptance of the following conditions. (1) The broker is a marketing and administration company only. (2) The broker simply conveys orders to independent companies ("the provider") for completion. (3) All providers have current professional indemnity insurance. The client and the provider indemnify the broker to and from any legal action resulting from services and / or reports. The broker does not carry professional indemnity insurance. (4) The broker cannot and does not accept liability in relation to the provider's service practise and / or content of furnished reports or warranties .



SECTION 2
Timber Pest Inspection Agreement
The timber pest inspection report is valid for 6 months -
Type of proposed inspection ordered by You: Pre-Purchase Timber Pest Inspection AS4349.3
To avoid any misunderstanding as to the type of inspection We will refer and as to the scope of the resulting report You should immediately read, and click on "I accept". If You fail to click on "I accept" and do not cancel the requested inspection then You agree that this document forms the agreement between You and the inspection provider service. We will carry out the inspection and report as ordered by You in accordance with this agreement and You agree to pay for the inspection and report on delivery of the report.
In ordering the inspection, You agree that the inspection will be carried out in accordance with the following clauses, which define the scope and limitations of the inspection and the report.
INSPECTION.
1.
In the case of Pre-purchase Timber Pest Inspections and all Timber Pest Inspections the inspection will be in accord with the requirements of Australian Standard AS 4349.3-1998 Inspection of buildings Part 3: Timber pest inspections.
2.
In the case of Termite Inspections the inspection will be carried out in accord with AS 3660.2-2000 Termite management Part2: In and around existing buildings and structures.
3.
A copy of these Australian Standards may be obtained from RAPID Solutions at Your cost by phoning (02) 4954 3655 or from Standards Australia.
4.
Termite Inspections are not recommended for pre-purchase inspections. AS 3660.2-2000 states this and says that the standard that should be used is AS 4349.3-1998. However, if You request only a Pre-purchase Termite Inspection then the inspection will be in accord with AS 3660.2-2000 and not AS 4349.3-1998.
5.
All inspections (whether in accord with AS 4349.3-1998 or AS 3660.2-2000) will be a non–invasive visual inspection and will be limited to those areas and sections of the property to which Reasonable Access (see definitions below) is both available and permitted on the date and time of Inspection.
6.
The inspector may use a probe or screwdriver to tap and sound some timbers and may use a sharp knife to carry out some `splinter testing' on structural timbers in the sub-floor and/or roof void. Splinter testing WILL NOT be carried out where the inspection is being carried out for a Client who is a purchaser and not the owner of the property being inspected. The inspector may use a moisture meter to check moisture levels in walls that back onto wet areas such as showers etc. Other than these areas the moisture meter will not be used on other surfaces except where the visual inspection indicates that there may be a need to further test the area.

7.
The inspection WILL NOT involve any invasive inspection including cutting, breaking apart, dismantling, removing or moving objects including, but not limited to, roofing, wall and ceiling sheeting, ducting, foliage, mouldings, debris, roof insulation, sarking, sisalation, floor or wall coverings, sidings, fixtures, floors, pavers, furnishings, appliances or personal possessions.
8.
The inspector CANNOT see or inspect inside walls, between floors, inside skillion roofing, inside the eaves, behind stored goods in cupboards, in other areas that are concealed or obstructed. Insulation in the roof void may conceal the ceiling timbers and make inspection of the area unsafe. The inspector WILL NOT dig, gouge, force or perform any other invasive procedures. An invasive inspection will not be performed unless a separate contract is entered into.
9.
If the property to be inspected is occupied then You should be aware that furnishings or household items may be concealing evidence of Timber Pests, which may only be revealed when the items are moved or removed. In some case the concealment may be deliberate. If You are the purchaser and not the owner of the property to be inspected then You should obtain a statement from the owner as to any timber pest activity or damage to the property known to them and what, if any, treatments have been carried out to the property. It is important to obtain copies of any paperwork issued and the details of any repairs carried out. Ideally the information obtained should be given to the inspector prior to the inspection being conducted.
SCOPE OF THE INSPECTION & REPORT.
10.
In the case of Pre-purchase Timber Pest Inspections or Timber Pest Inspections in accord with AS 4349.2-1998 the Inspection and resulting Report will be confined to reporting on the discovery, or non discovery, of infestation and/or damage caused by subterranean and damp wood termites (white ants), borers of seasoned timber and wood decay fungi (rot), present on the date and time of the Inspection.
11.
In the case of all Termite Inspections in accord with AS 3660.2-2000 inspections the Inspection and resulting Report will. be confined to reporting on the discovery, or non discovery, of infestation and/or damage caused by subterranean and dampwood termites (white ants) present on the date and time of the Inspection. Borers of seasoned timber will not be reported on. Wood decay fungi (rot) will not be reported on but may be reported as a conducive condition for termite activity.
12.
In both cases the Inspection will not cover any other pests and the Report will not comment on them. Dry wood termites (Family: KALOTERMITIDAE) and European House Borer (Hylotrupes bujulus Linnaeus) will be excluded from the Inspection.
13.
The inspection will report any evidence of a termite treatment that happens to be found. Where evidence of a treatment is reported then the Client should assume that the treatment was applied as a curative and not as a preventative. You should obtain a statement from the owner as to any treatments that have been carried out to the property. It is important to obtain copies of any paperwork issued.
14.
MOULD: Mildew and non wood decay fungi is commonly known as Mould and is not considered a Timber Pest. However, Mould and their spores may cause health problems or allergic reactions such as asthma and dermatitis in some people. No inspection for Mould will be carried out at the property and no report on the presence or absence of Mould will be provided. Should any evidence of Mould happen to be noticed during the inspection, it will be noted in the General Remarks section of this report. If Mould is noted as present within the property and you are concerned as to the possible health risk resulting from its presence then you should seek advice from your local Council, State or Commonwealth Government Health Department or a qualified expert such as an Industry Hygienist.
LIMITATIONS.
15.
Nothing contained in the Report will imply that any inaccessible or partly inaccessible area(s) or section(s) of the property are not, or have not been, infested by termites or timber pests. Accordingly the Report will not guarantee that an infestation and/or damage does not exist in any inaccessible or partly inaccessible areas or sections of the property. Nor can it guarantee that a future infestation of Timber Pests will not occur or be found.
DETERMINING EXTENT OF DAMAGE.
16.
The Report will state timber damage found as 'slight', `moderate', `moderate to extensive' or `extensive'. This information is not the opinion of an expert, as the inspector is not qualified to give an expert opinion. The Report will not and cannot state the full extent of any timber pest damage. If any evidence of Timber Pest activity and/or damage resulting from Timber Pest activity is reported either in the structure(s) or the grounds of the property, then-You must assume that there may be some structural or concealed damage within the building(s). An invasive Timber Pest Inspection (for which a separate contract is required) should be carried out and You should arrange for a qualified person such as a Builder, Engineer, or Architect to carry out a structural inspection and to determine the full extent of the damage and the extent of repairs that may be required.

17.
If Timber Pest activity and/or damage are found, within the structures or the grounds of the property, then damage may exist in concealed areas, eg framing timbers. In this case an invasive inspection is strongly recommended. Damage may only be found when wall linings, cladding or insulation are removed to reveal previously concealed timber. You agree that neither We nor the individual conducting the Inspection is responsible or liable for the repair of any damage whether disclosed by the report or not.
COMPLAINTS PROCEDURE
18.
In the event of any dispute or claim arising out of, or relating to the Inspection or the Report, or any alleged negligent act or omission on Our part or on the part of the individual conducting the Inspection, either party may give written Notice of the dispute or claim to the other party. If the dispute is not resolved within twenty one (21) days from the service of the written Notice then either party may refer the dispute or claim to a mediator nominated by Us. The cost shall be met equally by both parties or as agreed as part of the mediated settlement. Should the dispute or claim not be resolved by mediation then one or other of the parties may refer the dispute or claim to the Institute of Arbitrators and Mediators of Australia who will appoint an Arbitrator who will resolve the dispute by arbitration. The Arbitrator will also determine what costs each of the parties are to pay.
THIRD PARTIES.
19.
The Report will be made solely for the use and benefit of the Client. No liability or responsibility whatsoever, in contract or tort, is accepted to any third party who may rely on the report wholly or in part. Any third parties acting or relying on the report, in whole or in part will do so at their own risk.
Note: In the ACT under the Civil Law (Sale of Residential Property) Act 2003 and Regulations the report resulting from this inspection may be passed to the purchaser as part of the sale process providing it is carried out not more than three months prior to listing and is not more than twelve months old.
DEFINITIONS.
20.
You should read and understand the following definitions of words used in this agreement and the Report. This will help You understand what is involved in a Timber Pest Inspection or a Termite Inspection, the difficulties faced by an inspector and the contents of the Report with which We will provide You following the inspection.
Access hole means a hole in the structure allowing entry to an area.
Active means the presence of live timber pests at the time of inspection.
Client means the person(s) for whom the inspection is to be carried out. If ordered by the client's Agent then it is agreed that the Agent represents the client and has the authority to act for and on behalf of the client.
High moisture readings means a reading on a moisture meter that is higher that the norm for other parts of the structure. Such high reading should be investigated by invasive means as the presence could indicate a leak or may indicate timber pest activity and damage.
Inactive means the absence of live timber pests at the time of inspection but evidence such as workings, damage, mudding or exit holes is found at the time of the inspection.
NOTE: Where visual evidence of inactive termite workings and/or damage is located, it is possible that termites may still be active in the immediate vicinity and the termites may continue to cause further damage It is not possible, without benefit of further investigation and inspections over a period of time, to ascertain whether any infestation is active or inactive. Continued, regular, inspections are essential.
Property means the structures, gardens, trees and fences etc up to fifty (50) metres from the exterior walls of the main building but within the boundaries of the land on which the main building is erected. Unless You specifically order in writing that structures, gardens, trees and fences etc outside the fifty (50) metres from the exterior walls of the main building be inspected no such inspection will be carried out.
Reasonable Access means access to areas as defined in AS 4349.3 - 1998. The standard defines reasonable access as access to "areas where safe, unobstructed access is provided and the minimum clearances specified in the Table below are available or, where these clearances are not available, areas within the consultant's unobstructed line of sight and within arm's length. Reasonable access does not include removing screws and bolts to access covers." Reasonable access does not include the use of destructive or invasive inspection methods. Nor does reasonable access include cutting or making access traps, or moving furniture or stored goods.
Access Table
Area Access hole Crawl space Height
Roof void 450 x 400mm Clearance above access point and in the crawl space: 600 x 600mm Accessible from 2.1m stepladder or 3.6m ladder placed against a wall.
Subfloor 500 x 400mm Vertical clearance: Timber Floor 400mm to bearer, joist or other obstruction. Concrete floor: 500mm Roof Exterior Accessible from 3.6m ladder.
Report means the report issued to You by Us following Our inspection of the property.
Termites means subterranean and dampwood termites (white ants) and does not include Dry wood termites.
Timber Pests means subterranean and dampwood termites (white ants), borers of seasoned timber and wood decay fungi (rot).
Our/Us/We means the provider inspection service allocated Your order.
You/Your means the party identified as the Client on the order, and where more than one party all such parties jointly and severally, together with any agent of that party.



Please feel free to contact the inspector who carried out this inspection. Often it is difficult to fully explain situations, problems, access difficulties or timber pest activity and/or damage in a manner that is readily understandable by the reader. Should you have any difficulty in understanding anything contained within this report then you should immediately contact the inspector and have the matter explained to you. If you have any questions at all or require any clarification then contact the inspector prior to acting on this report.

Thank you again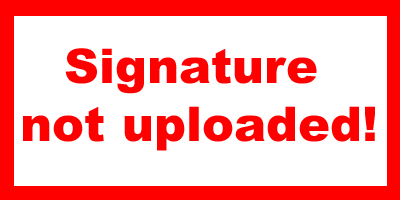 www.buildinginspectionperth.net.au