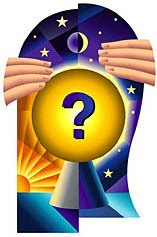 General
Billing and Charges
Report Writing
Privacy and Security
Miscellaneous
General
Why can't I log in?

First, javascript must be enabled in your browser.  If it's not, the password field will be grey.

Then make sure you're using the exact username and password from our welcome email.  You can always retrieve your username, or both your username and password by clicking the "Forgot your username or password?" link under our log in form.

Also, your internet browser must have "cookies" enabled.  They're required to establish a log in session on our site (like most sites where you log in).  To read how to make sure they're enabled on your browser, visit Google's web page on How to Enable Cookies.
---
The website says I need to have cookies enabled, but I do.

Sometimes cookies get corrupted. If our webset says you need to have cookies enabled and you do, then you should delete your cookies and then try logging in again. Note that it may take multiple attempts and you may need to restart your browser for this to work.
---
Can you send me my password, or username and password?

You can retrieve your password, or username and password, by clicking the "Forgot your username or password?" link just below our log in form. ReportHost will send an email to you with the information you request. Note that the email will be sent to the email address specified in your ReportHost account.
---
Do you provide a checklist or inspection form to use while inspecting?

Yes. The report template we give you when we activate your account can be used for both writing reports, and for generating "field notes" for use during an inspection. You print out the field notes to take with you on the inspection, then circle items that apply, fill in blanks and write additional notes as necessary. Once you return to your office and log in to ReportHost, it's easy to transfer this information to our web forms to write your report.
---
Are your reports password-protected?

No.  Password protected web pages require using computer code that may not work on all computers 100% of the time without glitches.  We've found through experience that your creating unique, unguessable URLs (website addresses) for your reports is as effective or even more effective than a password protection solution and makes life simpler for your clients, your real estate agent associates, and you.
---
How do you handle customer support?

Email us with any support issues.  We try our best to return your email within 24 hours and usually reply sooner than that.  We've made every effort to make things easy by providing:
Product features that are intuitive and user-friendly
A full suite of tutorials to help orient you to ReportHost
Context-sensitive help for every ReportHost feature and option
A glossary of terms to help you understand ReportHost
---
Can I upload my reports to my own website?

Sure. Ownership of report content is determined by you and your clients, not ReportHost.
---
Who owns the report writing content that I create?

You do. ReportHost users are provided with a default report template when their account is opened. They typically customize their templates over time. This information is stored on ReportHost servers. While no formalized export capability has been built into ReportHost, users are free to use the "Save As" option in their web browser to save their report template items to their own computer.
---
How long are my reports available on your website?

Published reports "expire" automatically 120 days after they're published (see the Duration of report availability section of our Terms of Use). When a report expires, it's moved from our web servers to our archives and is no longer accessible to you or your clients. You can restore expired reports at any time so long as your ReportHost account isn't suspended or past due in payment. Once you restore a report, it becomes viewable again for 120 more days, and you can revise and republish it if needed.
---
Can I display my company logo on my reports?

Yes. You may upload a graphic logo file in either GIF or JPEG file format and it will appear at the top of all your reports and on your ReportHost home page. To upload your logo choose "Extras->Your logo->Upload logo" from ReportHost's menus.
---
Will search engines ever find my published reports?

No. Search engines find web documents by following links from other web documents. No publicly accessible ReportHost web pages link to your reports (except your sample reports). So unless you or someone else not affiliated with ReportHost creates a web page that links to them, no search engines will find them.
---
What if my client has no computer? Can reports be printed and sent to client?

Of course. Just view the report on your own computer, or any computer with Internet access and a printer, and choose "File->Print" from your browser's menus. Your clients may also view the report on any Internet-capable computer they may have access to.
---
How do I email a report after I published it?

In brief, you copy the report's URL (web address) to the clipboard, paste the URL into an email message, and then send that email message to your client.  All your client has to do is click the URL in the email message to view the report.  Unlike other software, there's no need to send an attachment with your email to deliver a ReportHost report.  For more information on this, read our Jim and Scott's tips article on Problem-free report delivery via email.

Related questions:
What's a URL?
How do I find the URL to a report?
What does "copy and paste" mean?
What should I say in my email when I deliver a report?
---
What's a URL?

An acronym standing for "Uniform Resource Locator".  URLs are addresses to Internet web pages, such as http://www.reporthost.com/ When you put a valid URL into an email message, it becomes a link that the reader can click to view the web page.
---
What do you mean by "copy", or "copy and paste"?

All modern operating systems such as Microsoft Windows have a feature where you can "copy" selected items to a thing called the "clipboard", where those items are temporarily stored. You can then "paste" the contents of the clipboard to another location. Typically this is used for duplicating text from one document to another. To copy text to the clipboard, click and drag your mouse cursor across the text to select it, then press the "c" key on your keyboard down while holding the Ctrl key down (Ctrl+c). To paste the text, click your mouse in the document you want to paste into, then press Ctrl+v. Alternatively you can choose the Copy and Paste options from the Edit menu on your browser, or most other software applications.
---
What should I say in my email when I deliver a report?

After you log in to ReportHost, please read the Jim and Scott's tips article, Problem-Free Report Delivery via Email. This is accessible via ReportHost's "Answers" menu.
---
How do I find the URL to a report?

Each report's URL is displayed on the publish confirmation in an editable form field when you publish a report.  You can select the text from this form field and copy it to the clipboard.  Alternatively, you can view any previously published report in an internet browser, and copy the URL from the browser's "address bar".  To view any previously published report, log in to the ReportHost website and do either of the following:
On the "Home" option, your last few published reports are displayed with the report URLs shown in an editable field.
Click the "View published reports" link on the "Home" option, or choose "Write report->View or revise published reports" from ReportHost's menus.  Find the report using the search option.  URLs for reports are displayed in an editable field with each report listing.
Related questions:
What's a URL?
What do you mean by "copy"?
---
Why can't I save the inspection report PDF on a Apple (Mac) computer?

Many Apple computers open PDFs from the Internet in read/write mode.

Inspection reports published with ReportHost have security features enabled to help prevent the report from being modified after publication.

This combination means that if the report is opened in read/write mode it cannot be saved.

Clients on Apple computers should save the inspection report (right-click, Save) the report to their computer rather than trying to save it after they have opened it.
---
Does ReportHost work with Inspection Support Network (ISN)?

Yes. You can automatically populate your report's title information by choosing an inspection from reports stored in ISN. You can also upload completed reports to ISN. To enable this feature:
Choose "Accounts->Edit your company account" from our website menus and click the button to enter you ISN company ID.
Choose "Accounts->Edit your user account" from our website menus and enter your ISN user key.
---
Billing and Charges
How much does it cost to buy ReportHost software?

ReportHost is a service, not installable, stand-alone software. You pay as you go rather than buying software outright.
---
What happens after I use up my free reports?

Assuming you haven't changed your ReportHost billing plan, you'll be charged a fee for each report your write after you use up your free reports.  As of this writing, the basic "Pay-as-you-go" ReportHost plan is a flat fee of $6.00 USD per published report.  We send you an invoice on the first of each month for the prior month's report writing activity, and collect payment by check, money order or PayPal.

We also offer discounted subscriptions which can make the cost of reports substantially cheaper than our basic "Pay-as-you-go" price.

 
---
What if I don't like it?

You can stop using ReportHost at any time with no obligation to ReportHost other than to pay for any outstanding published reports.  There's literally no risk to signing up with ReportHost since there are no initial, monthly or annual fees.  With 10 free reports, you should have a good idea of whether ReportHost works for you long before ever paying for a report.

If you have signed up for a subscription-based billing plan, you must return to the Classic plan to ensure that you do not incur future monthly charges.
---
Are there any other fees that may be incurred?

Yes, there is a late fee for non/late-payers.

Unlike most Internet based businesses, we offer our service on the honor system, expecting you to pay your bill when it is due.  Billing happens on the 1st of the month for the previous month's charges -- payment is due on or before the 21st.  (e.g.  Billing on February 1st is for charges incurred during January.  Payment is due on-or-before February 21st.)

Failure to pay by the due date will incur a late fee of 10% of the outstanding balance (USD$5.00 minimum.)
---
How much does the ReportHost service cost to use?  How do I pay?

The basic "Pay-as-you-go" ReportHost plan us a flat fee per published report.  Discounted subscriptions are also available.  For a complete list of prices, see our prices.  There is no software to purchase, no sign up fee and there are no monthly or annual fees.

We send you an invoice via email monthly and accept payment by check, money order or through PayPal (www.paypal.com).  We do not accept payment directly by credit card, but you can pay via credit card through PayPal and do not need a PayPal account to do so.
---
How do you decide which reports to charge for, or to use up free reports for?

We charge you, or apply one of your free report credits when you have them, when we think you're publishing a new report.  Here are the conditions where we think you're publishing a new report:
When you publish a report using a report name that you've never used before.
In this case, if you are republishing an existing report, then email us and tell us the names of the old and new reports, and we'll most likely give you a free report credit.
When you publish using a report name that you have used before, but the title information (client name, property address and inspection date) doesn't match the title information from when you used that report name before.
In this case, when you publish, a form will be displayed asking if you want to request a "title correction credit".  If indeed you are republishing and make minor changes to the title info (e.g.  correct the spelling in your client's name), we will grant your request.
If you republish using the original report name, and make no changes to the title information, then we don't charge you or consume a free report credit if you have any.
---
I just republished a report.  Was I charged for it?

You can check this by choosing "Accounts->View invoices" from our ReportHost's menus, then viewing the current month's reports by using the month drop-down selector.  Then review your reports for this month.  If it's listed multiple times with no asterisk by the report name then you were charged multiple times for it.  Note that free reports are shown with an asterisk next to them.

See this FAQ item for more information.
---
How do I know if I owe any fees, or how much the fees are?

We send invoices at the beginning of every month by email to the email address specified in your company account info, or the the "Billing email" address that you have specified in your account. 

We also display a notice stating how much you owe and by what date at the top of our "Home" option after you log in to our website, with a link to your invoice.  Your invoice(s) can always be seen by choosing "Accounts-View invoices" from ReportHost's menus.

If you do not see the invoice email from us in your email in box, it may have been classified as spam or junk mail by your internet service provider.  Check your spam/junk folder to see if it's there.  If it is, mark it as "Not spam/junk", so you receive our emails reliably in the future.
---
I paid my invoice via PayPal on time. Why was I charged a late fee?

When paying via PayPal with an eCheck, it usually takes between 3 and 5 business days for the money to appear in the recipientÔÇÖs PayPal account. Until then, it is "pending". We credit your account when your eCheck clears. Make your PayPal eCheck payments at least 5 days prior to your ReportHost invoice due date to avoid late fees.
---
Report Writing
Why aren't the items in my summary numbered consecutively?

Not all of your report's concerns are displayed on your summary page.  You select which type of concerns to appear on your summary in the Summary preferences option.  The numbering for the items matches the numbering on the report, so non-consecutive numbering will result when not all of the concerns are displayed.

If you or your clients find this confusing, you may want to explain this in your summary header. 
---
Why aren't some of my concerns showing in the summary?

The only concerns that appear in your summary are the ones with the concern type(s) that match the preferences you've set in the Summary preferences.  Not all concern types are automatically selected to be included in your summary when we create your user account.  If you want to change what concerns appear in your Summary, choose "Preferences->Summary options" from ReportHost's menus.
---
What about wood destroying organism findings?

ReportHost lets you display three concern types specific to wood destroying organisms in addition to our other concern types.  They are:

- Conducive conditions
- Infestation
- Damage

Choose "Preferences->Pest types" to select this option for your reports.
---
Can I make my reports compliant with the Washington State Dept.  of Agriculture's WDO/WDI requirements?

Absolutely! But this depends on the language you use in your reports.  Here are a few guidelines:
The ICN should appear near the top of the first printed page.  Put it in your report title.
Create a diagram of all structures inspected that identifies WDO/WDI concerns as necessary, identifying all excluded areas.
Include this in your header text: "WAC 16-228-2045 requires that a diagram be prepared for WDO (Wood Destroying Organism) inspection reports.  A copy is available upon request.  " You need only provide a diagram on request.
Identify all WDO/WDI-related concerns using the 3 pest icons ReportHost provides ( Conducive conditions, Damage, Infestation)
Use language like: "Evidence of an active infestation of carpenter ants in the form of live ants and frass on the foundation footings in the southeast corner of the crawl space."
---
Can I write reports on-site with ReportHost?

Yes, but you'll need an internet connection to publish the final report.
---
Can I add photos to a report after it's been published?

Yes.  This is simply revising and republishing a previously published report.  Revisions can include adding more pictures or changing any report text.

If you haven't started working on a different report yet, and the report you want to add pictures to is still your "working report", then you can just go through the upload pictures process (choose "Write report->Inspection pictures->Upload pictures" from ReportHost's menus) and they'll be added to your working report.

If you have published different reports since that report was published, then you'll need to reload that report before adding pictures.

Once you've added more pictures, you can assign them to whatever concerns you want as you normally would, and then republish the report.  We have a tutorial on this called "Revise a published report".  You can see it on ReportHost's "Answers" menu after you log in. 
---
Is there a Texas Real Estate Commission (TREC) form with ReportHost?

Not at this time.
---
Why can't I see changes to my report after I republish it?

Your internet browser is probably caching the old version of the report.  You can force your browser to display the most recent version of the report by pressing Ctrl+F5 on your keyboard while viewing the report in an internet browser.

Alternatively, you can configure your browser to not cache web pages. Visit the links below to learn how:
For Internet Explorer
For Chrome
For Firefox
For Safari
For Opera
For Android browser
---
Can I have different people work on the same report?

Yes. Multiple people can be logged on with the same user account and work on the same report at the same time. For more information, see this Jim and Scott's tips article.
---
Why are text and pictures cut off on the right side of my report when I print?

Usually this occurs when your report preferences are set to display photos in a two column format, and your pictures are so big that they won't fit on a printed page when displayed side by side. To fix this, you can either change your report preferences to display your photos in a single column format, or you choose a smaller size when resizing your photos. Either way, you'll need to republish any reports that were affected by this.
---
Why doesn't the table of contents appear on reports when I print them?

The table of contents is made of clickable links rather than a list of numbers that correspond to printed pages. Because different computers print a given document differently, there's no way for us to reliably know what page any given report section will be on when it's printed out. A table of contents without page numbers on a printed report is basically meaningless, so we don't display it on printed reports.
---
Why won't the additional pictures that I uploaded appear in my working report?

If you're uploading additional pictures for your working report, be aware that the new pictures' filenames must be different than the existing pictures' filenames.  If they're duplicates, then the pictures will be rejected.

Most digital cameras use the same filenames for each new batch of pictures you take after deleting your last batch of pictures.  So if you have new pictures to upload who's filenames match those of pictures you've already uploaded, you'll need to rename those new pictures before uploading them.  You can do something as simple as adding a letter to the beginning of each filename.
---
Can I deliver reports in PDF format?

Yes. A view-PDF link displayed is automatically displayed at the top right corner of the your reports and summary pages. You or your client can simply click that link to see a PDF version of their report or summary. While viewing the PDF, you or your client can choose the "File->Save a copy" option to save a copy of the PDF locally. You can send the PDF file as an attachment in an email to your client.
---
How do I return to writing my report? I had to stop part way through and can't find this option.

Just choose "Write report->Write and preview report" from ReportHost's menus, or click the "Go to your working report" link on ReportHost's "Home" option after you log in.
---
Can I include drawings, graphics or diagrams to my report?

Yes, there are a few ways to do this:
Upload them with your inspection pictures and assign them to concerns as you would any inspection picture.  Note that the picture size limit will be 75kb like other inspection pictures.
Use the "Write report->Upload attachments" menu option.
Upload them with the option that allows you to store documents on our server, and then you can use them in all future reports.  Choose "Extras->Your uploaded files->Upload a file" from ReportHost's menus for this.  Images you upload can be JPEG or GIF files and be up to 100kb in size with this option.  URLs for uploaded images are displayed when you choose "Extras->Your uploaded files->View your uploaded files" from ReportHost's menus.  You can then copy those URLs and embed images in your report.
Embed images located somewhere else on the internet in your report.  Do this by copying the URL to that image and then embedding the image in your report.
---
Is there an easy way to delete the pictures I uploaded but didn't use?

Yes. Choose "Write report->Inspection pictures->Review and delete pictures" from ReportHost's menus. Then click the "Select unassigned" button below the pictures to select only those pictures that aren't assigned to a concern. Then click the "Delete selected pictures" button.
---
How do I spell check my report?

ReportHost relies on web browsers' built-in spell checkers. You can install spell checkers for Internet Explorer. See this Jim and Scott's tips article for more info.
---
The Mozilla Firefox browser doesn't spell check all fields. How do I fix that?

By default, Firefox only enables spell checking on textarea fields (the large ones with multiple rows), not text input fields (the single line ones). However there's an easy fix for this.
---
The IESpell spell checker doesn't work in Windows 7, why?

IESpell doesn't seem to work in the 64 bit version of Internet Explorer. Just run the older 32 bit version of Internet explorer and it should work.
---
Why aren't the arrows and circles I add to pictures located correctly?

If your arrows or circles aren't appearing where you thought they would, then most likely you've changed your browser's text size settings. Make sure they're set to the default size to correct this. Learn how here.
---
How do I create an invoice or receipt for a report?
Choose "View->Published reports" from our website's menus, and find your report.  Then click the "Create invoice" or "Create receipt" button just below the report name and follow the instructions.
Note also that links to create a receipt and invoice are also displayed on the publish confirmation page.
---
How do I change the inspector's name on a report?

By default, the first and last name associated with the user account of the person who publishes a report is displayed as the inspector's name along with the company contact information at the top of a report. You have several options if the person who publishes the report is not the inspector. Note that each solution below requires you to republish the report to see the change.
You can simply not display the inspector's name by choosing "Preferences->Report options" from the website menus. Scroll down to the bottom of this option and uncheck the "Inspector name and licensing info" checkbox. Click the "Save" button. Load the report you wish to modify back into your working report if necessary. Republish your report.
You can display the inspector's name using a fill-in-the-blank description item in the "General Information" (or equivalent) section of your report. Please see this tutorial on how to add a fill-in-the-blank description item to your report template. You can specify an inspector's name as the description item's default text if you wish. Note that this description item will only be available for reports you write after you add the description item to your template.
You can add a fill-in-the-blank description item of the inspector's name just for your working report (not adding it to your report template), by clicking the "Add description" button to the right of a report section name when you're previewing your working report. Then republish your report.
---
Is ReportHost Pro still available?
You can still download and install ReportHost Pro, which is our free Windows software for recording your inspection findings in the field with no internet connection.  Our support for this older software is limited at this point since it has been replaced by ReportHost for tablets.  You can download ReportHost Pro after you log in to our website here.
Note that you can use ReportHost for tablets with a laptop and any modern web browser (older version of MS Internet Explorer won't work).  For more information on ReportHost for tablets, go here.
And go here for a full tutorial on ReportHost for tablets after you log in to our website.
---
How do I format my report so it looks better when printed?

Page breaks may occur in places you don't want them to in a printed report.  For example, a concern may appear on one page and its pictures may appear on the next.  Printing the PDF version of the report may help.  The PDF version does have headers and page numbers so your clients can identify pages and verify that all pages are present.  However we suggest that you deliver reports as a URL in an email.  Your clients can view the report however they wish.  In a browser - whether on a desktop, laptop, or tablet (phones are a little small) - paging doesn't make a lot of sense.  It's a continuous stream of information.  We believe your clients won't care if page breaks fall at inopportune places. In making a purchase of a house, they care about the inspection results, not the one or two elements of the report that span pages.
---
Why won't my pictures upload? Or why do only some of my pictures upload?

This can happen with our web-based picture uploader when your internet connection has a slow upload speed.  Very high resolution pictures, which have a large file size, can also cause this.  You can determine if your upload speed is slow by using this speed test page.  Or search Google for "bandwidth test".  Upload speeds of less than 2 Mbps are slow.  If you have a slow upload speed, here are your options:

Try uploading fewer numbers of pictures at a time.

Or, if you're uploading from a device with the Windows operating system, download our free Image Manager software.  It resizes and uploads your pictures like our web-based uploader, but handles slower bandwidths better.  You can download it here, or choose "Extras->Download->ReportHost Image Manager" from the website menus.  Please also see this tutorial on Image Manager.

Or, if your camera allows you to change settings so your picture size is smaller, choose a smaller resolution.  Choosing the smallest resolution is best, and won't result in lower quality pictures since your pictures will be resized to an even smaller size anyway.

Or, you can upload pictures by email.  See this tutorial to learn how.

Or, verify that your bandwidth speeds are at least has high as what they're supposed to be based on your terms of service with your internet service provider.  If they're slower, consult with your ISP about getting the bandwidth speeds that they agreed to provide.
---
I don't see a section for bedrooms in my template. Do you have one?

Yes, in our "Miscellaneous" template.  We chose to put concerns related to bedrooms in our "Interior, Doors and Windows" report section in our "Home inspection - Standard" and "Home inspection - Extended" templates.  However we realize some inspectors like to call out defects in a bedroom in a section specific to bedrooms.  If you wish to do so, you can import the bedroom section into your own template(s).  Here's a tutorial describing how:

Multiple instances of a report section in one report
---
Privacy and Security
Does ReportHost share information about me with other companies?

ReportHost is in the business of providing online report writing services, primarily to the residential home inspector. We are not in the business of selling personal or contact information. Except as required by law, ReportHost has no intention of sharing information about you with any entity outside ReportHost.
---
Is information I enter about my clients used, sold or shared in any way?

No. While information you enter into reports regarding your customers exists on ReportHost servers, we don't collect it, or offer access to it, to any outside party. For more information, see our Privacy policy.
---
Can I delete a report, or hide it so people can't see it?

You can't delete reports, but you can manually "expire" them so they're no longer accessible. Normally reports "expire" automatically after a period of days (see the Duration of report availability section of our Terms of Use). When a report expires, it's moved from our web servers to our archives and is no longer accessible to you or your clients. You can restore expired reports, making them accessible again, at any time so long as your ReportHost account isn't suspended or past due in payment. To expire a report, click the "Expire" button next to the report name when viewing reports on the "Home" option or the "View published reports" option.
---
Miscellaneous
Why won't my pictures upload when uploading via email?

There are a few common reasons why your attempts to upload pictures via email (to upload@reporthost.com) don't work.  They are:

1.  You're sending them with the wrong email address
You must send your upload email with the email address specified in your ReportHost user account, otherwise we won't know what account to assign the pictures to.  In addition, if you have multiple user accounts, you must put your ReportHost username in the email's subject line to specify which user account to upload to.  You can check what email address you have in your ReportHost account by choosing "Accounts->Edit your user account" from ReportHost's menus.

2.  You're sending from Microsoft Outlook in rich text format (RTF).
When you do, outlook creates a WINMAIL.DAT file for your attachments, and they aren't recognized.  Attachments sent in WINMAIL.DAT format will be unusable to those who do not use Outlook.  To fix the problem, you must disable the use of RTF within Outlook.  To do this, in Outlook select Tools -> Options -> Mail Format.  If the current selection under Message Format is "Microsoft Outlook Rich Text" then change it to "Plain Text".  Different versions of Outlook (and different configurations) have different options and in different places

3.  Your pictures exceed the 75kb maximum file size, or are in the wrong format.
Please make sure your pictures are less than 75kb in file size, are in JPEG format, and have a ".jpg" file extension.
---
Why can't my client see my report when they click the link I sent them via email?

If someone tells you that the link you send them in an email doesn't work, it's typically caused by one of these reasons.
In some cases, the recipient's email program may display the link as plain text rather than a clickable link.  It's a good idea to include some standard language in your emails that explain how to copy a link from the email and paste it into their web browser's address bar for when this happens.  For an example of this text, please log in to ReportHost and read the Jim and Scott's Tips article Problem-Free Report Delivery via Email.
Because of how you composed your email message, and/or because of how your or your client's email program works, the link you send may "wrap" and become split across multiple lines of text.  Links will be broken in this case.  Again, please see the Problem-Free Report Delivery via Email for suggestions on how to compose your email so links don't wrap.
When emails are forwarded, special characters such as angle brackets (>>) are often inserted into the beginning of each line in the original email.  This can result in your link having angle bracket characters tacked on to the front of it.  So for example, a link like:

http://www.reporthost.com/allpoint/xyz

might become:

>>http://www.reporthost.com/allpoint/xyz

The angle brackets will break the link.  You could include some standard text in your emails explaining this, and also explaining how to copy the actual link and paste it into your browser as mentioned above.

Also, make sure no characters are appended to your links.  For example, don't type a period just after the link.
---
Can I add a PayPal link to my report?

The easiest way is to log in to your paypal account and use the seller tools area for creating buttons. Make sure you don't check the option to encrypt your link when you're inputting the details (price and name) and paypal will give you the HTML code for both a graphic button and a "text link for emails". Use the text link for emails. Copy it, and paste it into your report header or footer. It will automatically be displayed as a link.
---
Do you provide a preinspection agreement?

No, we don't.  However you'll find various agreements if you simply search for "preinspection agreement" in any internet search engine.  InterNACHI has one that's free if you're a member.  Note that if you're a ReportHost user, your first 6 months of InterNACHI membership is free.  If you do find an agreement by searching for one on the internet, please ask permission for use from the source of the agreement.
---
How do I find my files and see file extensions on my computer?

When uploading pictures or documents to ReportHost, sometimes it helps to view your files to verify that they're where you think they are.  Use the Google search links below to learn how to view your files in a File Explorer window in Windows XP, 7, 8.

You may also need to view the file extensions to verify that your files are the correct type.  A file extension is the last part of the file name after the period.  For example, a file named myPicture.jpg has an extension of jpg, and is a picture file.  By default, file extensions are hidden in Windows.  Use the Google search links below to learn how to turn on showing file extensions in Window XP, 7, 8.
---