---
---
Submitted 14 December 2015, by Field Observer and Certified Professional Inspector: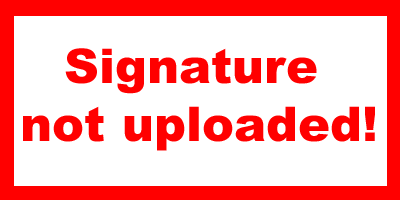 Copyright © 2015 Westinspect. This Standard Commercial Inspection Report is the exclusive Intellectual Property (IP) of Westinspect. The client named above has purchased the right to use this Report as part of their due diligence in a real estate transaction. Use of this Report by any unauthorized persons is prohibited.
This Report has been prepared according to
International Standards of Practice for Inspecting Commercial Properties (2014)
, including limitations as described in those Standards. The inspection is comprehensive but not exhaustive.
POLICIES: Privacy Policy, Payment Policy, Recourse Policy and Business Principles can all be found at the Policies page of website
www.westinspect.us.
Your opinion matters to me. It helps me to be a better inspector when you tell me your questions and comments. Let me hear from you!
EXPIRATION DATE: This Report describes the property's condition on the date of the Standard Commercial Inspection. Conditions can change daily due to ongoing use, deferred maintenance, and environmental circumstances. Your inspection follow-up service expires 60 days after the inspection date. If you do not purchase this property, then this Standard Commercial Inspection Report expires on the date that the purchase contract expires or is canceled. If you like, you may allow others to read this Report as a part of your informed decision-making. You are not authorized to pass this Report on to other potential buyers, or to other real estate agents.
SDG