Athenia Home Inspectors, LLC

Phone: (404) 447-4677
PO Box 3644
Alpharetta, Ga. 30023
Click these links to see sample reports:
Client
Diagrams
SampleReport
---
Hello! My name is George Font ACI and I am an ASHI certified home inspector

The Certified Inspector logo has been trademarked for use only by persons who have reached this level of competency within ASHI. The logo and logo use policy are available on the ASHI website in the download section. Use of the acronym ACI after the name of an ASHI Certified Inspector is allowed and verifiable by having completed an NCCA accredited certification program. ASHI is the only home inspection organization to have this accreditation.
Historically, the ability to use an acronym after one's name has been reserved for persons who have reached a level of independently certified competence. Today, while the term certified and placing letters after your name have become grossly abused, it is important to know that an ASHI Certified Inspector is one of the few legally recognized through accreditation. The NCCA evaluates parent organizations for viability and integrity along with their certification programs for fairness, reliability and means of re-certification. No other home inspection association has met this level of scrutiny or has the ability to issue this level of certification.
There is a saying that states " You can't judge a book by its' cover"...? With a house it is the same thing. Some times the outside of the house can look wonderful, yet the major appliances, plumbing and other components can be defective or at the end of their life cycle. Don't buy until you know.
Just to give you and idea of some of the things that can be found in a house go to this web site;
http://www.reporthost.com/athenia/Client
What makes me different. Look at my web site. Some companies spend a small fortune getting the nice web page to lure clients in. I don't. I spend my time learning and effort with my client. It is simple, I am never in a hurry to leave the house or you, I stay as long as necessary, if it takes longer, so be it. Your safety, education and customer satisfaction is my prime concern. Ask any of my past clients. My report are not check boxes, that are easy for the inspector but confusing to the client. You need to know everything from the serial number to the estimate age of major appliances and components. You need to know. So when you choose a home inspector, be sure to choose wisely. You have a lot to loose. Look at the sample report, look at how much time they take. The average home inspection can take four, (4) or more hours. Your paying for something, make sure your getting what you paid for. Beware of the free bees. Nothing is free. You'll pay one way on another. Use only a home inspector that have one interest and that should be the home inspection. Make sure home inspection is not a way of people selling you something else. The home inspector should have no other interest , his or her only interest should be, You!
Here are a few questions you should ask your home inspector; Read the suggestion that HUD issues.
I have been in the home inspection business for over 7 years and done over 1000 inspection.
I am ITA school trained and ASHI certified every year.
http://portal.hud.gov/hudportal/HUD?src=/program_offices/housing/sfh/insp/inspfaq
We do residential Home Inspections for;
Resale
Pre Listing
Re modeling
Foreclosures
and
Short Sales
We Do Electronic Radon Sampling
Here is what a home inspection is all about.
[/blue]

Its That Time Of The Year. Time To Get Your House Ready For The Cold Weather, if it has not already been done.
*This is the time to trim the vegetation so tree are not over the house and bushes and plants are a least 12 inches away from the house. Remember to keep them this way all year round.
*This is a time to caulk and paint and start cleaning up the exterior of the house. Remember paint is not only cosmetic it is to protects the house from the weather and moisture.
*Change the air filter in your HVAC system. Do this at least every change in season.
You can pay upto $18 for a one inch filter or $1000 or more when the evaporator coil clogs up. Your choice....?
*Close the exterior hose bibs shut off valve located on the inside of the house and drain the water to prevent water in them from freezing and damaging the pipes.
If you go no vacation, do not, I say again, DO NOT, turn off the heating in the house. You don't have to leave it at a comfortable temperature, it can be left at 60 degrees Fahrenheit. With Georgia weather being what it is you can be out and the pipes can freeze and cause a pipe to rupture.
*If you leave on vacation ask a friend, family or neighbor to visit your house if there is a freeze warning so that a faucet can be opened and allowed to drip so your main water pipe, the pipe from the meter to your house will not freeze.
The main water pipe in Georgia is not buried very deep.


=====================================
We work with inspectors that are;
*ASHI Certified Members
*ICC Member
*National Home Inspector Certified
*Radon Certified by AARST
*ITA Trained
We speak more than one language
*Hablamos su lenguaje
We have;
*Supra Lock box access.
George Font, ACI
Athenia Home Inspectors, LLC
404.447.4677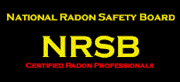 If you need a Realtor that knows houses go to :http//
www.letfontdoit.com
or goto
http://jorgefont.kwrealty.com/
---
---

Reports provided by ReportHost, the premier web-based inspection report writing service. For more information visit: https://www.reporthost.com.
Copyright 2002-2018, All rights reserved